Christopher L. Mapes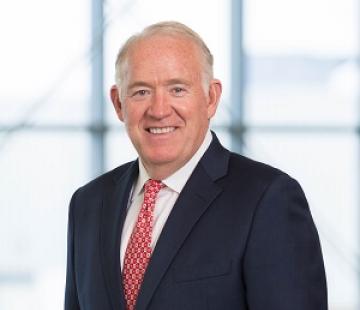 Christopher L. Mapes is Chairman, President, and Chief Executive Officer of Lincoln Electric Holdings, Inc. He was appointed as President and Chief Executive in December 2012, and was appointed Chairman of the Company's Board on December 2013. Prior to the appointments, Mr. Mapes served as the Company's Chief Operating Officer from September 2011 to December 2012. As an experienced executive officer of Lincoln Electric as well as other large, global public companies engaged in manufacturing operations for over thirty years, Mr. Mapes understands the manufacturing industry and the challenges of global growth. He serves on the Board of Trustees at Manufacturers Alliance.
Previously, from 2004 to August 2011, Mr. Mapes served as an Executive Vice President of A. O. Smith Corporation, a global manufacturer with a water heating and water treatment technologies business, which has residential, commercial, industrial and consumer applications, and the President of its former Electrical Products unit. Prior to joining A.O. Smith, he was the President, Motor Sales and Marketing of Regal Beloit Corporation, a manufacturer of electrical and mechanical motion control products. He is also familiar with the welding industry generally, given his service to Lincoln Electric as Chief Executive Officer and Chief Operating Officer. In addition to his business management experience, Mr. Mapes has an MBA and a law degree.