Sujeet Chand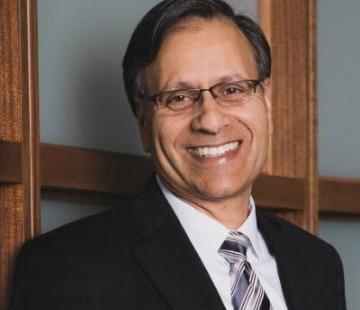 Sujeet Chand is responsible for leading global technical innovation and business development with a focus on making a difference for customers by helping them achieve greater productivity and sustainability. Mr. Chand's leadership is instrumental in driving business growth by bringing The Connected Enterprise to life for customers through innovative product platforms and architecture, world-class partners and ecosystem, engineering best practices, global R&D, and industry standards.
Prior to joining Rockwell Automation, Mr. Chand led R&D for 12 years at Rockwell Scientific Company in Thousand Oaks, California. There he delivered innovative technology solutions to the company's commercial and defense businesses for applications such as advanced avionics, industrial automation and semiconductor production. Previously, he served as the chief operating officer for a successful software start-up company.
A strategic leader and engineer with a unique perspective on technology, innovation, and customer needs, Mr. Chand serves on a number of industry, government, and higher education boards. He is a member of the board of directors of Proto Labs (PRLB). His advisory board service includes the National Institute for Standards and Technology (NIST), National Electrical Manufacturers Association (NEMA), FIRST Robotics, Wisconsin Technology Council, University of Wisconsin Research Foundation, and Robert W. Baird Venture Partners. He has also represented the United States as the head of a delegation to Intelligent Manufacturing Systems, a worldwide consortium on manufacturing technology.
In 2014, Mr. Chand was recognized with the Forbes Excellence in Innovation award. He is a recipient of the Rockwell Engineer of the Year, the highest recognition for engineering accomplishment within the company, and the Chairman's Team Award for the development of a successful product line for the company. He currently holds 40 patents, has published more than 75 technical papers in research journals and conferences, and has received a number of distinguished honors for his engineering practices and technology leadership.
Mr. Chand earned a Doctor of Philosophy degree in Electrical and Computer Engineering and a Master's degree in Electrical Engineering from the University of Florida.