Benefits and Education: The Keys to Employee Satisfaction and Retention
The Manufacturers Alliance Foundation in partnership with American Fidelity surveyed 120 manufacturing leaders about benefit offerings, education and communication strategies around benefits and total compensation, and open enrollment practices. During this webinar, we will discuss the findings of the research, best practices to increase awareness and utilization of benefits, and the connection between benefits and employee satisfaction and retention – a major challenge and focus for the manufacturing industry. Attendees will learn:
The latest developments in benefits offerings and how to communicate benefits to employees
How to help support employees in making benefits decisions
Open enrollment best practices
How benefits correlate with employee satisfaction and loyalty
Speakers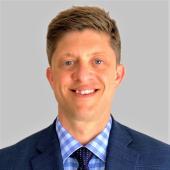 Jared Levy
National Growth Strategist, American Fidelity
Jared Levy serves as National Growth Strategist for American Fidelity and oversees growth and sustainability for the manufacturing sector.
He has 18 years of experience working with manufacturing employers and understands the complexities of the industry. He works with large organizations on a variety of levels to help them achieve short-term and long-term goals around benefits performance and create a best-in-class benefits culture.
Jared lives in Indianapolis, IN. He is a graduate of Purdue University. He and his wife, Tiffany, have been married for 15 years and have two amazing boys, Jude and Benjamin.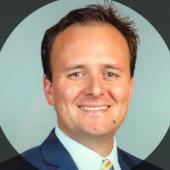 Brent Rempe
Account Development Executive, American Fidelity
Brent Rempe serves as Account Development Executive and has been with American Fidelity since 2015. He has extensive experience working with manufacturers and is passionate about helping large organizations achieve their goals around employee benefits.
He provides strategy and insight focused on driving employee engagement, process enhancements, and increased ROI on overall benefits performance and plan utilization.
Brent lives in Lexington, KY. He and his wife Sharon live in the country and enjoy spending time outdoors with their two kids, Isabella and Caleb.