Boosting Productivity by Unifying Sales and Revenue Management
During this on-demand webinar, Andrew Witherspoon, VP and Manufacturing Industry Advisor at Salesforce, and Keith Staninger, Chief Digital Officer at Flexco, discuss the changing manufacturing commercial operations landscape, tips to create a unified customer experience, and share the Flexco story.

Hear how Flexco has:
Created global, integrated systems
Redefined and automated sales, order management, forecasting, and operations processes
Established data connections that prioritize customer needs and enable better internal decision-making
Accelerated digital experiences across the value chain
Speakers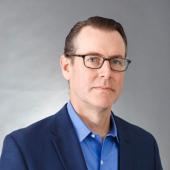 Andrew Witherspoon
VP, Manufacturing Industry Advisor, Salesforce
Andrew Witherspoon is a Vice President and Manufacturing Industry Advisor at Salesforce, where he leads go-to-market strategy and consults with customers on their transformation projects.
Andrew is a leading expert in eCommerce and eBusiness, having served in executive roles at Sterling Commerce(IBM), Comergent, DuPont, and co-founding CloudCraze B2B Commerce which was acquired by Salesforce in 2018.
Andrew earned his B.S. from Duke University.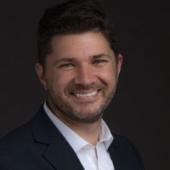 Keith Staninger
Chief Digital Officer at Flexco
As Chief Digital Officer, Keith creates digital offerings, simplifying the customer and employee experience, and digitizes operations. Keith joined Flexco in 2020 as Chief Digital Officer, responsible for establishing and implementing the company's digital transformation, while enabling strategic and business model innovation. He earned a bachelor's degree in Computer Integrated Manufacturing from Purdue University, an MBA with an emphasis in Strategic Marketing from the University of Wisconsin-Eau Claire, and a graduate certificate in Financial Management from Rutgers University.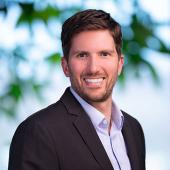 Dave Augliera
Managing Director, VP, Membership and Managing Director, Business Strategy Community, Manufacturers Alliance
Dave Augliera has held the position as Vice President of Membership and Managing Director at Manufacturers Alliance since 2019. His strong expertise in Business Strategy, Marketing, Sales, and Strategic Planning has allowed him to excel in overseeing membership sales, services, and retention, all while also serving as Council Director for the Manufacturers Alliance Sales Council.
Since joining Manufacturers Alliance in 2007, Dave has worked with management teams from hundreds of manufacturing companies. He previously worked at ESPN, and received his degree in Economics from the University of Connecticut.