EDI for Manufacturers in the Modern Age
While many manufacturing organizations have established Electronic Data Interchange (EDI) connections with their customers, they often overlook the benefits of utilizing the same technology for their own supplier base. Join us for this insightful webinar as we delve into the world of EDI in modern manufacturing and discuss how the next generation of EDI (including electronic invoicing) has removed many barriers to entry for purchase-to-pay electronic communication. Discover the untapped potential of EDI for streamlining finance processes, increasing operational visibility, and improving spend analytics across manufacturing organizations. 
Key Takeaways: 
Learn about the evolution of EDI technology for finance operations
Uncover how manufacturing organizations are advancing their business by using EDI technology with their customers
Discover the benefits of investing in the latest EDI technology for purchase-to-pay document exchange—including POs, advanced shipping notices, invoices, etc.—with your suppliers
How to evaluate if using EDI technology with your suppliers is the right fit for your organization
Speakers
Tyler Diaz
Account Executive, Pagero
Tyler has 6+ years of experience working with EDI technology. In those years, he has dedicated his time to helping companies of all sizes simplify their buying and selling processes. Tyler has extensive experience working with large organizations to connect and automate their purchasing process with their suppliers, leading to smoother transactions for all parties involved. Moreover, Tyler brings with him over 15 years of expertise in IT, telecommunication, consulting, and SaaS solutions.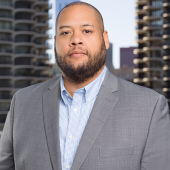 German Peguero
Account Executive, Pagero
German is an EDI and global e-invoicing compliance professional with 6 years of experience in North America and Europe. He has collaborated with SMBs to connect them with major retailers such as Walmart, Lowes, CVS, and Amazon, as well as worked on large EDI projects with their suppliers. German has also completed successful EDI implementations on both small manual projects and large ERP-integrated projects. German is well-versed in X12 and EDIFACT EDI format standards, thanks to his extensive experience in the technology industry.