Exploring the Connection Between Mental Health & DEI
Manufacturers Alliance explores the importance of prioritizing emotional wellbeing and mental health in the workplace. Experts from Aon discuss the role of human sustainability and workforce resilience, and its' role in creating sustainable performance and inclusive, open dialogue. We also look at supporting an individuals' overall wellbeing and belonging in the context of the organization.  
In addition, learn about: 
The prevalence of mental health concerns 
The trends and future prioritizations of employers to support the emotional wellbeing of their workforce 
The data-driven holistic solutions that tackle emotional wellbeing and mental health with a lens of diversity, equity and inclusion
This event is part of the Bridging the Gap: Building an Equitable Workforce Series.
Speakers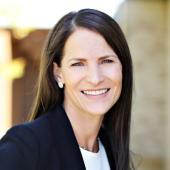 Elisha Engelen
Vice President Health Transformation, Aon
Elisha Engelen is a Vice President on Aon's U.S. Health Transformation Team. Her role is to partner globally with Aon colleagues and client leaders to understand the current employee wellbeing strategy, culture, and utilization to inform needed changes or enhancements. Her role also includes people leadership and developing next-generation leaders at Aon.
Prior to joining Aon in 2021, Elisha served as the Clinical Director at Cigna Healthcare and concurrently practiced in the field for 18 years as a Licensed Mental Health Professional. She began working in the industry in 2003 as a Mental Health Practitioner. Her background stretches clinical practice in community-based care, school-based counseling, and outpatient services. During her 16 years at Cigna, the highlight of her career was building Utilization and Case Management Programs in Autism and Eating Disorders and a Talent Readiness and Sustainment Program for Medical and Behavioral Operations to serve 4000 employees.
Elisha's expertise includes systemic mental health care. She brings her systemic thinking into her Prosci Change Management Certification to lead organizational changes. Her background also includes organizational cultural journey development and sustainment. She is trained in Mental Health First Aid. Elisha earned a bachelor's degree in psychology from the University of Wisconsin- Eau Claire, and a master's degree in Counseling and Psychological Services from Saint Mary's University of Minnesota.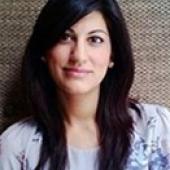 Selma Lalji
Director Human Capital Solutions, Aon
Selma is a Director within the Human Sustainability Index (HSI) team at Aon. Prior to Aon, Selma worked for FMG Leading, where she helped leaders on the path to sustainable, breakthrough performance. She also worked at Deloitte in the UK, where she delivered key programs and transformation within human capital solutions.
As an executive coach, Selma specializes in feminine leadership development and is deeply skilled in helping high-potential women leaders on the path to wellbeing. Selma is a member of the Chartered Institute for Professional Development (CIPD), Certified Coaches Federation, an Integral Coach from Integral Coaching Canada (ICF Certified), and a Certified Change Practitioner from PROSCI.
Selma earned a Bachelor of Arts in Sociology from the University of Waterloo in Kitchener, Canada. Selma obtained her Master's degree in Human Resources & Organizations from the London School of Economics and Political Science. Her thesis combined practical experience and research at HSBC in the UK and primarily focused on the analysis of employee engagement and culture.