Horrors of Complexity (and how to fix them)
Complexity destroys profitability…and ROIC, cash flow, on-time delivery, lead time, inventory levels, and all your other KPIs. In this webinar, two former manufacturing presidents—now advisors—expose the horrors of complexity and what you can do about it. From witnessing excess inventory rot on factory shelves to OTD falling below 60%, they've seen—and fixed—it all. Come for the horror and stay for the solutions.
Strategex's Marc Fooksman and Mary Kate Phillips will share jaw-dropping examples of systemic complexity and strategies for holistic simplification. They'll explain the root causes of this issue and the far-reaching negative impact it can have on a business. They will reveal what they did—and you can do—to crush complexity at the source.
Key Takeaways:
The warning signs and effects of complexity
Causes of complexity (hint: it's not your supply chain)
An introduction to an assessment tool and metrics to determine if you have too much complexity
Simplification techniques that can improve all metrics, including the bottom line
If you'd like a copy of the slides, please email us at events@manufacturersalliance.org.
Speakers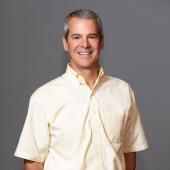 Marc Fooksman
Vice President and 80/20 Expert, Strategex
Marc Fooksman has 30+ years of experience in 80/20 execution and leadership and has held a range of professional roles, from General Manager to Group President. Early in his career, Marc gained experience in manufacturing, engineering, sales, and marketing. Marc joined Illinois Tool Works (ITW) through acquisition and became one of the early adopters of the 80/20 process.
Over the next 25 years, Marc assumed increasing responsibilities, culminating in his roles as General Manager, VP/GM, and Group President. At his pinnacle at ITW, he was responsible for ten business units with over $330 million in revenue on four continents. His experience includes applying 80/20 principles to a variety of business models from standard products to custom-engineered solutions. Additionally, Marc has considerable experience in acquisitions and divestitures.
His last position at ITW was the 80/20 Director for the Food Equipment Group (a $2 billion segment). In this role, he significantly improved operating income, grew revenue, and reduced working capital requirements. Marc retired from ITW in 2014 and joined Strategex as an 80/20 expert.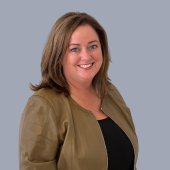 Mary Kate Phillips, Vice President and 80/20 Consultant, Strategex
Mary Kate Phillips has 25+ years of experience in executive leadership and strategic growth and specializes in using 80/20 to develop and execute strategic growth platforms. She is an expert at segmentation, driving strategic customer sales, and operational excellence.
Prior to joining Strategex, Mary Kate was a Group President at Madison Industries, leading over $650M of 10 decentralized global businesses within Filtration Group. Prior to that, she gained experience at ITW where she first developed a passion and strong expertise in 80/20. There, she served as Group President of the Food Equipment Segment's Global Retail Platform and Vice President/General Manager of the Specialty Segment's Brand Identity Division. Mary Kate also held General Management leadership roles within high-growth businesses at Danaher, Regal Rexnord, and Alcoa.
Mary Kate is passionate about DEI—her leadership roles allowed her to cultivate healthy working environments where teams were fully-engaged and comfortable bringing their full selves to work. She has served on the Women's Leadership Councils at ITW, Regal-Rexnord, and Alcoa. In 2017, Mary Kate was an honoree of the Manufacturing Institute's Step Ahead Awards, which recognizes Women in Manufacturing.