How to Cut Lease Costs with Optimization
Besides payroll, leases are one of the largest expense line items in your manufacturing business' budget. And yet, most organizations don't have proper protocols to manage their changing lease portfolios.
Although leases are more top of mind due to ASC 842, many businesses still struggle to maintain accurate lease data as their lease portfolios evolve. 
Integrated lease management is key to sustaining accurate, ongoing compliance. But it also provides opportunities for you to significantly reduce lease costs related to inflation, economic misalignment and more.
In fact, 100% of recently surveyed senior finance and accounting professionals acknowledge that lease management comes with real business benefits. But what is the impact, and how do you identify opportunities within your leases?
In this webinar, lease accounting experts from Visual Lease will share:
How does lease accounting and management lead to lease optimization?
What is the business impact of lease management and optimization?
What opportunities lie within your leases?
 
Speakers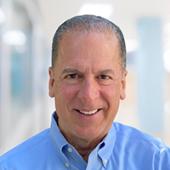 Marc Betesh
Executive Chairman & Founder, Visual Lease and CEO & Founder, KBA Lease Services
Marc is the Founder & Executive Chairman of Visual Lease, helping to guide the company's continued growth and solution innovation. He is an expert in lease negotiation, lease management, and lease accounting negotiation and has been featured in Forbes, The Real Deal, GlobeSt., and more. Additionally, he often lectures on lease topics at New York University's Real Estate Institute, AECRE, American Bar Association, Association of the Bar of the City of New York, Practicing Law Institute, ICSC and the Institute of Internal Auditors, and is regarded as a top faculty at CoreNet Global Learning. An attorney by training, he practiced law in New York City and negotiated commercial leases for some of the largest companies in the country. He is a member of both the New York and New Jersey Bar Associations and holds a J.D. from Georgetown University.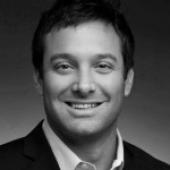 Jason Aster
Managing Director of Growth, KBA Lease Services
Jason joined Marc Betesh, founder of KBA Lease Services and Visual Lease, in 2010 to help scale several business lines that focused on lease audit advisory services and lease management software. Prior to his current role, Jason practiced law in New York City where he focused on structured finance and commercial real estate deals.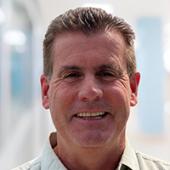 Joe Fitzgerald
SVP of Lease Market Strategy, Visual Lease
With more than 20 years in finance and lease accounting consulting, Joe informs our product roadmap, deepens strategic partnerships and supports go-to-market strategy. Previously, Joe served as EY's practice leader for Lease Accounting and Technology, helping companies navigate the technology landscape for the new lease accounting standards.