How to Put Lean on Steroids
80/20 and Lean for Operational Excellence 
There is a critical but often overlooked first step in applying Lean to a manufacturing company. Simplifying the business first significantly increases the impact of applying Lean principles. Leading 80/20 and manufacturing experts, Marc Fooksman, Jennifer Desrosiers, and John Funcheon, will explain the keys to optimizing Lean's impact. They will show how to restructure manufacturing processes to reduce lead-time, improve quality, and increase profit.  
Do you have issues with on-time delivery, lead time, quality, cost, safety, and/or excess inventory? This webinar will showcase a unique strategy that can solve these problems and magnify the impact of applying Lean to manufacturing. Learn why major manufacturers declare, "Simplifying a business first is like putting Lean on steroids." 
Key-Takeaways: 
An introduction to 80/20 principles and techniques 
How to integrate 80/20 with Lean – and why 80/20 is essential before, during, and after Lean 
How the manufacturing process can and should incorporate 80/20, In-Lining, and Lean principles 
A Q&A with 80/20 Experts
Speakers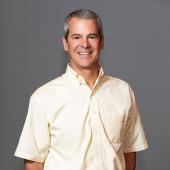 Marc Fooksman
Vice President, Strategex
Marc has held a range of professional roles, from General Manager to Group President. Early in his career, Marc gained experience in manufacturing, engineering, sales & marketing. Marc joined Illinois Tool Works (ITW) and became one of the early adopters of the 80/20 process.
Over the next 25 years, Marc assumed increasing responsibilities, culminating in his roles as General Manager, VP/GM, and Group President. At his pinnacle at ITW, he was responsible for ten business units with over $330 million in revenue on four continents. His experience includes applying 80/20 principles to a variety of business models from standard products to custom-engineered solutions. Additionally, Marc has considerable experience in acquisitions and divestitures.
His last position at ITW was the 80/20 Director for the Food Equipment Group (a $2 billion segment). In this role, he significantly improved operating income, grew revenue, and reduced working capital requirements.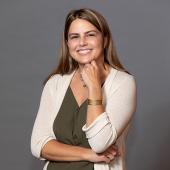 Jennifer Desrosiers
Senior Consultant, Strategex
Jennifer spent the first decade of her career with Illinois Tool Works (ITW). During that tenure, she undertook progressive business leadership roles across several divisions—including functional responsibility for sales, marketing, product management, operations, and corporate strategy.
Jennifer specializes in strategy creation and execution. During the consolidation of multiple ITW operating units, she led the business segmentation into focused markets and products. She guided her team through value proposition definition and developed growth strategies. She restructured the commercial organization and built a product management function to drive the growth strategies. Using 80/20, Jennifer eliminated complexity through customer and product line simplification. This resulted in cost reduction, bottom-line growth, and improved satisfaction of top customers.
Since joining Strategex, Jennifer has consulted with more than 20 companies across various industries. She has helped her clients achieve profitable margin expansion and cash flow growth through revenue increases, overhead reductions, working capital reductions, and more.
She also has a track record of successfully leading turnarounds for failing manufacturing businesses. In 2021 she coached a tier 1 automotive client to overcome significant operational challenges. The results were a 25% increase in EBITDA, increased on-time delivery, and increased wallet share with the world's largest automotive manufacturers.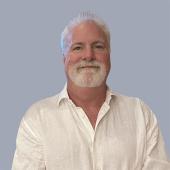 John Funcheon
80/20 Operations Specialist, Strategex
John comes to Strategex after a career in leadership in the recreational vehicle, packaging, and automotive industries. He cut his teeth as a Foreman and worked his way to President. He has worked for notable companies including Coachman Industries, Ventline, Thiele Engineering, multiple divisions of Illinois Toolworks, and Kokusai.
80/20 strategy has been the catalyst for many of John's career achievements. He has used 80/20 methodology to reconfigure sales and product development, resulting in a sales increase of over 700%. He led a team to an operating profit percentage increase of over 170% using inlining techniques in engineering and manufacturing. Additionally, he received an OSHA Star award for safety – first in the state of Iowa, and he holds a patent for a product that received the prestigious automotive Pace Award.
At Strategex, John empowers clients and offers deep expertise in operations, manufacturing, 80/20 analysis, and inlining.
Away from Strategex, you can find him playing guitar, working on his art, playing with his rescue dogs, and spending time with his family.
John earned his Bachelor of Science in industrial management at Purdue University and an MBA from Indiana University.