Leveraging the GPO Approach to Category Management
More than ever, procurement teams are tasked with doing more with less. Particularly in indirect spend, resources devoted to category management have continued to decline while managed spend and savings goals continue to grow. In this recording, Andy Matyas, Managing Director, CoVest Sourcing Network, will discuss the category management process of a Group Purchasing Organization (GPO) and how partnering with a GPO can augment an organization's indirect procurement strategy. Learn how partnering with a GPO that applies leverage, resources, and analytics can multiply the category management resources at your disposal, and drive savings, without adding cost.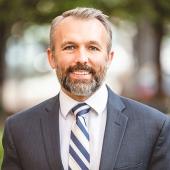 Andy, Matyas
Managing Director, CoVest Sourcing Network
As Managing Director at CoVest, Andy oversees CoVest's core MRO & Facilities Services platform. Andy has also drawn on his experience in finance to build an Analytics team focused on providing sourcing and category management tools for CoVest Members. In addition to Spend Categorization tools, the CoVest Analytics Team provides a wide array of savings, spend, auditing and compliance analyses for Members. Andy is a graduate of Ohio University (BA) and Cleveland State University (MBA).
About CoVest Sourcing Network: CoVest is a Group Purchasing Organization focused on large corporations, founded on partnership, transparency, and providing value-added services. We enable members to realize significant cost savings through the utilization of our supplier agreements that drive down costs for indirect categories by leveraging the collective purchasing power of member companies. CoVest provides best-in-class pricing to our members through these negotiated supplier agreements.