A Post-Ukraine Invasion Look at Industrial Security
New tactics and techniques from nation-state aligned hackers have significantly raised the threat level for US-based corporations supplying any products that could be seen as useful to the Ukrainian allies. This is in addition to the cyber-risks that come with today's continual progress on digitalization efforts and the increasing interconnectedness of production machines and industrial systems. Appropriate protective measures are imperative. An approach that covers all levels simultaneously—from the operational to the field level and from access control to incident response planning—is essential for comprehensively protecting industrial facilities against internal and external cyberthreats.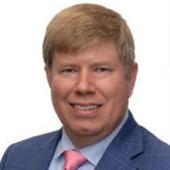 Chuck Tommey, GICSP, CEH, P.E.
IT/OT Networking & Cybersecurity Consultant, Siemens
After 25 years of experience in industrial automation, 5 years with a textile OEM, and 20 years with a full-service electrical integration firm, Chuck transitioned to Siemens to help customers with network architecture and cybersecurity. A registered Control Systems Professional Engineer with a Master's in Cybersecurity, GIAC Industrial Cybersecurity Professional, and an EC-Council - Certified Ethical Hacker, he brings a wealth of experience in factory and process automation to the Operational Technology (OT) cybersecurity efforts for the Digital Enterprise.
Chuck works directly with customers to evaluate potential OT cybersecurity risks and identify the right solutions to mitigate those risks. Chuck has worked with many large and mid-sized customers to successfully improve their industrial cybersecurity posture.