Profitable Sustainability in Manufacturing
Financial, sustainability, and regulatory goals do not have to compete. Pursuing sustainability goals can cut costs, drive innovation and top-line growth, while meeting increasingly stringent regulatory requirements. Technology offers a means of achieving these joint objectives by capturing and unifying data, deploying workloads to the cloud where most efficient, providing accurate reporting, and revealing actionable business insights. This webinar will outline waypoints on this journey and next steps to pursue for manufacturing organizations of any size and specialty.
Speaker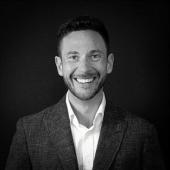 Phil Koretz
Director, Manufacturing Industry, Microsoft U.S. Marketing & Operations
Phil Koretz is the Microsoft U.S. Marketing & Operations Director for the manufacturing industry. In this role, he aligns customer requirements with Microsoft and partner capabilities to help customers be more sustainable, agile, and profitable. Phil's worked at Microsoft for six years. In previous roles he founded and managed the Microsoft U.S. Supply Chain Initiative, and he spent three years delivering customer and partner success in Internet of Things Sales. Phil has additional experience as a renewable energy startup executive and has worked for the U.S. Department of State. He holds an MBA from INSEAD, a master's degree from the University of Chicago, and lives with his family in Seattle, WA.