Tech, Skills & Strategies to Advance Predictive Maintenance
Predictive maintenance is continuing to gain momentum as many manufacturers are quickly realizing the increased benefits and ROI. According to our recent research, more than 95% of manufacturers surveyed increased productivity because of implementing predictive maintenance, and for most, productivity gains are more than 25%. Additional noted benefits of predictive maintenance include increased uptime and production output, improved product quality, and cost efficiencies. 
While the benefits of predictive maintenance are substantial and rapid, manufacturers are being held back moving from pilot to widespread deployment due to disparate systems and strategies across factories, inaccurate, incomplete, or too much data, and scarcity of talent. 
During this on-demand webinar, Micah Statler, Director of Operations at ATS, will provide an overview of the different maintenance phases, drawing from three decades of experience working with hundreds of manufacturing companies to increase uptime, improve productivity, and reduce costs. 
Speakers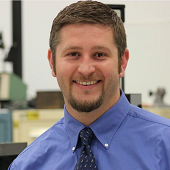 Micah Statler
Director of Operations, Advanced Technology Services
Micah Statler serves as Director of Operations at Advanced Technology Services where he is responsible for the delivery and profitability of reliability-centered maintenance services within the surge support business along with the growth of sensor and machine health monitoring aligned to the ATS Industrial Services 'Technology First' strategy. Micah is a graduate of Bradley University where he received his Bachelor of Science in Management and Leadership.