Analysis
How Manufacturers Can Benefit from Implementing Private 5G Wireless Networks
The past 18 months have brought significant challenges to manufacturers, stressing both operations and the supply chain. As a result, manufacturers are accelerating investment in digital transformation to ensure a robust operating environment going forward.
More transparency must be built into the manufacturing process to optimize both throughput and performance. Companies are also looking for faster and more resilient supply chains with increased visibility. They are adding automation and on-demand manufacturing to respond to supply chain shortages and increasing demand.
Production monitoring requires thousands of sensors and low latency, real-time processing of data to deliver the required outcomes. High reliability, priority access, and low latency are necessary for mission-critical communications, and robust security is required for unmanaged IoT sensors.
Existing networks struggle to keep up with these new operational demands. Private wireless networks can help.
Why Can't Traditional Networks Keep Up?
Ethernet has been the predominant network technology to date, but lacks the required mobility needed for the new use cases. Wi-Fi can satisfy some use cases, but lacks the security, reliability, and discreet prioritization needed for mission-critical operations. Mobile Network Operator (MNO) networks can provide predictable performance but don't offer enterprises the ability to customize policies for their own applications.
Why PWNs?
Newly available private wireless networks (PWNs) can solve these manufacturing challenges by enabling Industry 4.0 automation. A PWN is a localized, privately owned/operated 4G/5G cellular network utilized by a manufacturer. PWNs enable wireless broadband connectivity for services such as push-to-talk voice, IoT data connectivity, video, and edge computing. They enable applications that were previously not addressable with Wi-Fi—including HD video, autonomous robots, and drones—while also improving coverage for larger facilities. PWNs provide connectivity for mission-critical applications with reliability, mobility, security, quality of service, and guaranteed performance.
PWNs deliver security and improved performance so that manufacturers can invest in more transformative projects. They provide more expansive coverage than Wi-Fi with a single radio covering the footprint of 4-6 Wi-Fi access points allowing connectivity to all people and devices across your campus, indoors and out. Other advantages of PWNs include true mobility with handoffs, unsurpassed security through robust encryption and SIM-based authentication, mission-critical reliability, and complete enterprise control of the network for setting custom priorities and policies by device/application.
How Do PWNs Work?
A PWN is a scaled-down version of a cellular network utilizing small cell or DAS (distributed antenna system) radio infrastructure. While the primary focus is using low-cost licensed wireless spectrum in the Citizens Broadband Radio Services (CBRS) band from 3550 – 3700 MHz, other licensed cellular bands can also be utilized at a higher cost. Because the spectrum is licensed, unlike Wi-Fi, interference from third party networks is minimized, enabling a more robust operating environment. When coupled with LTE or 5G cellular platforms, the enterprise can be assured of a resilient, robust wireless network that can power business-critical applications.
To learn more about PWNs and 5G, view our webinar recording or reach out to Communication Technology Services.
---
Opinions expressed by contributing authors are their own.
Author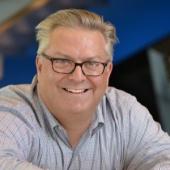 Robert Cerbone, Communication Technology Services
Vice President of Product Management and Marketing