Melissa Lederer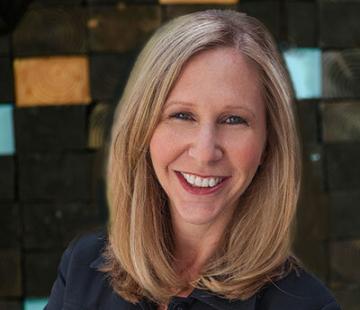 Melissa Lederer, Chief Experience Officer, is focused on leading teams to design solutions that drive engagement, collaboration and success for mHUB corporate partners and startups. A seasoned business professional with more than 20 years of broad experience in both corporate and agency settings, she has served a variety of technology-based businesses of all sizes and has a special passion for supporting high-growth startups on brand formation and scaling into new markets.
Over the past 10 years, Mrs. Lederer has been an active force in helping to build Chicago's robust entrepreneurial community. She was a member of the founding team of 1871, Chicago's innovation hub recognized by UBI Global as the #1 university-affiliated incubator in the world and served as its chief marketing officer for more than two years. Following 1871, she helped found Chicago's healthcare incubator and innovation center MATTER, where she was responsible for defining and building the MATTER brand and managing all areas of the company's marketing, communications and events. Ms. Lederer continues to support MATTER strategic initiatives and special projects.
Prior to her years focused on driving civic entrepreneurship, Mrs. Lederer served as the SVP of marketing for Q Interactive (formerly CoolSavings) where she oversaw all marketing, communications and creative functions and served on the company's senior leadership team. She was recognized in 2019 and 2020 in the Crain's Chicago Business "Notable Women in Manufacturing".
Mrs. Lederer is a graduate of the University of Wisconsin-Madison. She lives with her husband and two children in Glencoe, Illinois.