Guiding Manufacturers for Decades
Message from the Chair
As someone who has spent most of his career in the industrial world, I can tell you there's nothing easy about being a manufacturer today. The pace of transformation in the sector increases each year – and it was exacerbated by the dramatic changes generated by the global pandemic. According to the Bureau of Labor Statistics, at the height of the 2020 crisis, more than two-thirds of manufacturing employees were not working as factories shut down and corporate offices went virtual. Yet, thanks to peer networks and resources like Manufacturers Alliance, we bounced back.
From AI to IoT to advanced robotics and cloud computing, the digital revolution is transforming our factories. Meanwhile, an entire generation of employees is retiring, and we're competing with Silicon Valley and industries everywhere for the next generation of skilled workers who already have the needed technological know-how. The pandemic and generational differences have also changed employees' expectations about work-life balance. And recent natural and human-made disasters have demonstrated that supply chains are more vulnerable than ever to disruptions, while infrastructure grows ever more vulnerable to cyberattacks.
For all the challenges we face, manufacturing leaders need practical solutions. We want a community of people we can confide in, who share similar obstacles, with whom we can share war stories and new opportunities behind closed doors. Sure, there are a lot of resources available for manufacturers to manage their individual challenges – but the question is, who can you trust to help you with not just one particular question, but year in and year out, throughout your career?
I placed my trust in Manufacturers Alliance for well over a decade, participating in the Marketing Council for several years before joining the Board of Trustees once I took the helm at Hillenbrand. The tremendous value of my team's involvement in the Alliance during the difficult trials of the pandemic – not to mention my own – didn't surprise me. It's been an invaluable investment in my career and for our company. And I'm not alone in saying that – thousands of manufacturing leaders have found enormous value in this special organization over the years.
We all know by now that the only constant is change. The question for manufacturing leaders is, how to manage it? My advice is: pick a peer community that you can trust. For me, that's Manufacturers Alliance.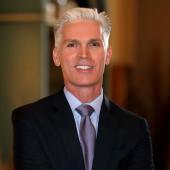 Joe Raver
Chair, Manufacturers Alliance, and President & CEO, Hillenbrand
A Valued Resource
Manufacturers Alliance is the leading executive development and business insights organization serving the needs of manufacturing leaders at all levels. Our purpose is to power manufacturing leaders through their careers.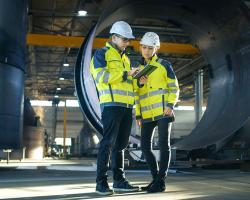 Connecting with Peers
We provide a network for executives to share knowledge, expertise, benchmarking studies, and best practices. Our Foundation produces in-depth research into the latest trends related to talent, technology, and transformation in the manufacturing space.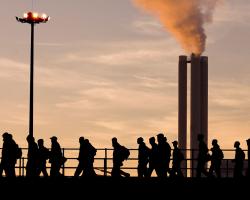 A Long History of Support
We've been supporting manufacturing leaders since 1933. Learn more about our story. 
Not yet a part of our community? We look forward to having you join us. Check out our membership options.