Cyril Perducat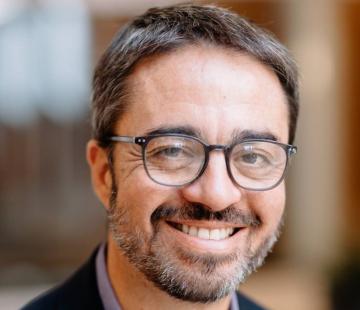 Cyril Perducat is senior vice president and Chief Technology Officer. Cyril and his team of technologists are focused on growing Rockwell's already broad technology offering and expanding what is possible in the industrial automation space. He is responsible for charting the company's technology roadmap, our reusable intellectual property library, and research related to core technology.
Throughout his career, Cyril has focused on developing innovative solutions to enhance manufacturing technologies. He has an extensive background as a technology strategist, particularly in systems, software, networks, and solutions businesses.
Cyril joined Rockwell following a 25-year career with Schneider Electric, where he most recently served as executive vice president, Internet of Things and Digital Offers. He has a passion for innovating and building teams, and a drive for implementing successful outcomes based in effective change management.
Cyril holds a master's degree in Engineering from Ecole Nationale Supérieure des Arts et Métiers (ENSAM Paritech) and a Masters Degree in International Project Management from ESCP Europe Business School.