Paul Sternlieb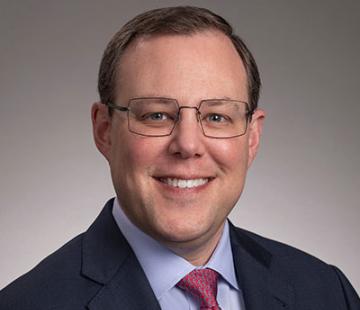 Paul Sternlieb was appointed President & CEO of Enerpac Tool Group in September 2021. Before joining Enerpac Tool Group, Mr. Sternlieb served as EVP & President, Protein at JBT Corporation.
Prior to this Mr. Sternlieb was Group President, Global Cooking Equipment within the Food Equipment Group segment of Illinois Tool Works and Vice President & General Manager with Danaher, where he led a division within the industrial technologies segment. Prior to these, Mr. Sternlieb held senior marketing and strategy roles at H.J. Heinz, in both the US and Europe. He was also an Engagement Manager with McKinsey & Company where he led marketing and growth strategy projects for clients in both the US and Europe.
As a graduate of the Jerome Fisher Program in Management & Technology, Mr. Sternlieb holds dual bachelor's degrees, in Economics and Computer Science, from the University of Pennsylvania. He received his MBA from the Wharton School, where he graduated as a Palmer Scholar.