Case Study
Recognized for Doing Right
Evolving ESG at Cabot
More than 4 in 5 manufacturing executives expect ESG factors will be more of a focus for the industry in the new year, according to Manufacturers Alliance polling. However, many manufacturers are still in the early stages of formalizing their approach to ESG factors and reporting. Not so for Cabot Corporation – a noted CR Magazine 100 best corporate citizen and a Newsweek most responsible company (and a Manufacturers Alliance member).
The Manufacturers Alliance was fortunate to "sit down" with Gordon Reynolds, global environmental affairs director at Cabot, to learn from his perspective as a leading practitioner who brings 40 years of relevant experience in environment and sustainability to his role at the Boston-based global manufacturer of specialty chemicals.
Discover what Gordon shared about Cabot's evolution in its sustainability goals and reporting; how a rigorous, full-scale materiality assessment helped align and focus ESG efforts globally; and what's driving continued progress on ESG outcomes at all levels across the 45-plant enterprise.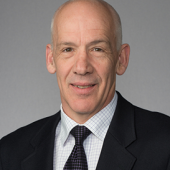 Gordon Reynolds
Director, Global Environmental Affairs, Cabot Corporation
FOCUSING EFFORTS EARLY ON
Tell us about your career in environmental affairs and your role at Cabot.
Before I first joined Cabot in 2005, I had a career in environmental areas with different consulting and manufacturing organizations. After my first three years as global environmental director, I left Cabot for Harvard University where I served as their environmental director before returning to Cabot five years later. One reason I came back to Cabot was its values. We live by very strong values. The environmental role had evolved to include sustainability at that time.
How has the focus on sustainability at Cabot evolved in recent years?
Cabot released its first sustainability report in 2009 for CY 2008. Our first goals centered on greenhouse gas emissions and energy use. We continue to file, develop, and prepare sustainability reports, following the GRI standards and working with third-party organizations like CDP, EcoVadis, and others.
When I arrived back at Cabot in 2013 for my second stint, we started to evolve the sustainability area and push it forward. By 2015, we established ambitious goals in emissions, waste, and safety, among others. In 2017, we conducted our first full unabridged materiality assessment engaging stakeholders across the globe and with stakeholders both within and outside the organization. Meetings were held with stakeholders in each region to identify what was important from a materiality perspective. That effort led to the identification of a set of 11 highly material topics for Cabot, which formed the basis for our ongoing reporting.
In the past two years, we have adopted goals for each of these highly material topics, ranging from diversity and inclusion to governance to product sustainability to the typical environmental goals, but also community engagement and financial support to communities.
What was the most important learning from the materiality assessment itself?
The alignment on the topic areas. We found alignment on many of the highly material topics across geographies, in places like China and other Asian countries, the European countries, and in the U.S. and South America. It was great to see that in the assessment involving outreach to customers, other stakeholders, and our board of directors. We even included the U.S. Environmental Protection Agency because we were actively involved in a Superfund site and wanted their input. We landed on a consistent set of ideas on what should be our material topics.
ADVANCING ESG ENTERPRISE-WIDE
Who has oversight responsibility for the 11 material areas now given such a global footprint?
We recognized that Cabot needed broader cross-functional leadership on these 11 topics. We designated "goal owners" that span a variety of different businesses and functions. For instance, someone responsible for sourcing owns the goal of sourcing supplier sustainability – a natural fit. Our chief technology officer, part of our executive team, is the goal owner for our product sustainability goal. The SH&E team members have the safety and environmental goals, while our HR Team owns the diversity and inclusion and talent development goals.
There is some natural alignment with the roles and goals. Our aspiration may be broader than what's typical; some organizations try to cover this all in Safety, Health & Environment (SH&E) or a sustainability group. Recently, we've made strides to align an executive committee member sponsor for each of these goals. Not only does each topic have the goal owner and a subject matter expert, but they have executive committee sponsorship, which again brings ESG right into the C-suite.
With the topic areas and regions rolling up to the executive committee, how is the conversation on ESG changing for leadership?
Absolutely, the conversation has changed. It's discussed with our board of directors. Cabot may be kind of unique here. We have an SH&E and sustainability (SHE&S) subcommittee of our board of directors and we meet with them quarterly. So, we're very active in talking about the impact of sustainability at Cabot, and we're now starting to develop that more so that the sustainability topics that are important to other groups within the board of directors become more involved with those areas. For example, with diversity, it's much more important that it be covered within the subcommittee responsible for our people and governance, for auditing, things of that nature, so we are evolving accordingly.
The term "ESG" has gained currency in the last couple of years, but it sounds like Cabot's materiality assessment and actions preceded the acronym. Is it fair to say Cabot had a coordinated internal ESG focus earlier?
It was very much evolving by that point. Much of our focus, consistent with others, was in the environmental areas in the early days: greenhouse gases, other emissions, and energy. These continued to evolve. But from 2013-2015, we started to see more direction toward some of the social issues, and in 2015 we signed on to the U.N. Global Compact. Its pillars align with our values as a company. It is a great match and that is what drove us to sign, which occurred around the time that we started to see more merging of environmental, social, and governance issues.
So far what are you most proud of in your role at Cabot when it comes to advancing ESG?
I'm most proud of the evolution of the company's perspective on ESG. We now see business opportunities with ESG. I don't think it was as clear four or five years ago. For example, we've always been involved with low rolling resistance for tires to improve fuel efficiency and durability, but now we're involved with battery efficiency and battery life for electric vehicles and energy storage. New product development, like our recently announced E2C™, continue to move us in that direction. Seeing these changes come to fruition is gratifying.
It's also just the whole shift – led by Europe but catching on across the globe – and our ability to be responsive to it. I've had discussions with many customers on these issues and it's refreshing to hear that they're pleased when they can talk to suppliers who understand these issues. ESG is supported across our organization with a team of professionals. Our corporate communications team also does fantastic work in this regard.
What drives it home for me is our recent Global Sustainability Day. Each of the goal owners for the 11 highly material topics put together a series of videos and training sessions that we promoted on our internal website weekly. In one case, a goal owner included their daughter, seven years old, who was outstanding and moving in talking about the importance of sustainable water. This initiative culminated in a global sustainability week where we were engaging on this message with the plants working to drive the efforts throughout the organization. Remember, this is not a corporate-led initiative. It's not just something that Headquarters wants to do, but rather everybody within the organization has a role to play. As a result, each of our sites has identified three to four of the highly material topics that they will engage on and work on this year. And we're following up and following through.
WHAT'S NEXT AND STAYING AHEAD
How much is the urgency and importance of ESG in the industry a reflection of demands from the investor community?
It's really a combination. We've always had strong values, which help form the foundation of what we've been doing. The company has continued to evolve, and Cabot shares are held by many 401(k)s, pension investors, and some big names in asset management. They look for the long-term sustainability perspective and we're seeing more from them and engaging them more with investor relations.
The other part that's driving change is our customers. We've had active involvement from customers all along. Many of our biggest tire customers in Europe have historically had very strong ESG programs, which is where we've seen a lot of the initial pull. They've helped us along and more of our customers are now encouraging their suppliers to more fully engage on ESG issues globally.
Shifting to the policy sphere for a moment, how is the Biden administration agenda likely to affect your sustainability priorities in the next year?
We are tracking the announcements from the incoming administration. We anticipate more disclosure requirements related to sustainability. I think there will likely come a time in this four-year administration where we will now be merging our sustainability report more into our annual shareholder reports. Europe is already ahead of us on that. Sustainability Accounting Standards Board (SASB) has positioned itself in such a way that my expectation is that's what will happen.
What is the biggest challenge you foresee for 2021 and where do you expect to be spending most of your time?
We finish our annual sustainability report and our report on progress to the U.N. in the June timeframe. That process started last December. We are already beginning to pull together the 2020 report. Aside from that, we're now moving forward on more quantitative lifecycle analysis for some of our products. In addition, while we've always had an enterprise risk management program which included climate change, greenhouse gas regulations, things of that nature, as part of it. But we are now looking at the Task Force on Climate Related Financial Disclosures (TCFD) to help formalize our whole approach on the impact of climate on Cabot. Another major activity getting underway is taking a hard look at science-based targets and what that means for us and working with the Science Based Target Initiative (SBTi) on the chemical protocol for science-based targets as a member of the technical working group.
What advice do you have for leaders looking to accelerate sustainability efforts, ESG buy-in, and results?
The C-suite responds to customers and investors. That's a big part of these efforts and comes naturally because there's a recognition that ESG isn't going away. ESG is something that is going to be part of our lives, whether it's climate change, diversity and inclusion, governance processes, product, production sustainability – these change the way we do business.
Get your company to recognize what's most important from a sustainability perspective, but also the business impact of these topics. That's what our materiality assessment was all about – it's not only the topics but what kind of an impact do they have? Once those are established, it's a matter of making the case to act on them from a business standpoint because it's simply the right thing to be doing.
We get challenges on the value [of ESG] question all the time. Just recently, one of our people reached out to me with a great example. In one relationship we have with the customer, we need to obtain financing. Because our EcoVadis score is as high as it is, we were able to secure a lower financing rate than we would have otherwise. I shared this with my CFO as a case where responding to these disclosure questionnaires is having a net positive financial impact for us. There's something to be said for that impact, too. It's all very much evolving.
---
Many thanks to Gordon Reynolds and the Cabot team for sharing their insights.