Analysis
Supply Chain: The Key to Customer Success
Customers are screaming.
"They missed order fill dates and made us run out of product. That's totally unacceptable. They need to supply accurate information on lead times." – A Global Manufacturer's Largest Customer
"The delivery date is always inaccurate. It's just a random date we're given. I have zero experience of ever receiving product by a quoted date. At this point, we are so desperate for product that I'd sever this 10+ year relationship if I could get it elsewhere." – A Packaging Company's Top Account
"If they don't have it in stock and ready to ship, I have zero trust in what they are going to do. They don't have any accountability. COVID was a perfect excuse because they were always late before COVID."
– An Industrial Equipment Manufacturer's Second Largest Account
These are just a few of the customer quotes our researchers have become accustomed to hearing.
In the wake of the unprecedented supply chain disruption, vendor issues have wrecked manufacturing companies' ability to achieve customer success. While customer experience (CX) professionals have long touted sales, marketing, e-commerce, and customer service as the drivers of customer success, our research has put a spotlight on supply chain – now more than ever. Sure, the usual suspects that make up a CX strategy are still important, but that strategy will never succeed until your supply chain is up to par. After all, what good is customer support, a digital portal, or account management, if a customer can't get your product delivered on time?
Each year, we talk to thousands of our clients' customers. A macroanalysis of these customer insights studies points out a universal problem: long lead times and missed delivery dates. The pandemic has advanced this problem; but it's not a new issue. The root-cause? Product complexity leads to and magnifies supply chain issues.
If you want to achieve customer success that results in profitable market share growth, you've got to reduce complexity to improve your supply strategy. Here's how.
Prioritize
Segment customers, products, AND vendors.
The foundation of 80/20 provides a framework to segment your customers and products by the revenue/profit they generate. Prioritizing customers, products, and suppliers should reveal key insights on how to move forward.
QUARTILE ANALYSIS
Quartile Analysis is the first step of 80/20 as a business methodology, and it is always eye-opening. Take the revenue of every customer you have had in the last 12 months – from the highest revenue producer to the lowest. Now, divide them into four equal buckets (or quartiles) by the number of customers (not revenue). We've found over countless engagements, that the top 25% of customers drive 89% (or more) of your revenue, followed by the next quartile at 7%, the third at 3% and the bottom quartile at 1%. Complete the same exercise for your product revenue and you will see the same results: 89%-7%-3% and 1%.
Your suppliers will follow a similar breakout. Rank your vendors by purchase volume over 12 months from highest to lowest and group them into four quartiles. The result will be similar to your customers and products: 89%-7%-3%-1%. Your top quartile will reveal the critical and most important vendors. Quartile Analysis is essential for supplier evaluation. It will spotlight your key vendors – the ones with whom you need a deep symbiotic partnership.
QUADRANT ANALYSIS
Quadrant Analysis is the next foundational 80/20 tool that helps our clients create profitable revenue growth, by focusing on what matters most. Quadrant Analysis shows the strategic intersection of customers and products by using four different segmentations.
Quad 1: The Fort – Customers and products that yield 64% of your revenue. High-volume customers who buy high-value products. This is where the bulk of your resources, and effort should be. Every aspect of your organization should focus on The Fort.
Quad 2: Necessary Evil – High-volume customers who buy low-volume products. This quad represents 16% of revenue.
Quad 3: OK, But Could be Great – Low-volume customers who buy high-volume products. This quad generally equals 16% of revenue.
Quad 4: C.R.A.P – Low-volume customers who buy low-volume products and totals about 4% of revenue. This quad is called C.R.A.P. because you "can't realize a profit" in this quadrant. There are strategic ways to eliminate this quad including product line simplification and customer line simplification.
Once you segment your products and customers into the 4 quads, now it's time to identify a supply chain strategy for each quad.
Strategize
Prioritization is easy. It's simple data. The strategy, of course, is challenging. Your supply chain strategy depends on numerous factors including core competencies, product design, in-house technology, manufacturing equipment, processes, etc.
But there are a few universal teachings.
SUPPLY CHAIN STRATEGY BY QUAD
Quad 1: You can't focus on everything so start with quad 1 and get it perfect before moving to quads 2, 3, and 4 (in that order). The dilemma companies face is that numerous products are sold in quad 1 and 3. 80/20 teaches us to hold product for potential orders in quad 1 before shipping the same product to a customer in quad 3.
Tip: Fulfill all your quad 1 orders first at the expense of the other three quads. This may irk your sales team and account managers until they are taught to target profitable revenue growth from top accounts.
Quad 2: This quad is still very important to the business, so you can't eliminate or ignore it, but there is no better time to apply product line simplification to sway customers to buy standard products.
Tip: Substitute standard quad 1 products that will satisfy these high-volume customers.
Quad 3: Quad 3 is comprised of the same high-volume products sold in Quad 1, just to low-volume customers. If you can eliminate the complexity in quad 2 and 4, it will help you be more efficient in quad 3.
Tip: You will likely need to push out lead times to these customers.
Quad 4: No better time to eliminate quad 4 than now. You would want to get rid of them even without supply chain issues, but now that we have them, might as well use them to our advantage.
Tip: Replace quad 4 low-volume, customized products with standard, high-volume products.
SIMPLIFY
Most companies face complexity. 80/20 seeks to simplify all aspects of business to focus on top accounts, top products, core competencies, etc. The same holds true for vendor management. Chances are, you have too many vendors. We've seen a lot of companies who have more vendors than customers! One way to quickly assess if you have too many is to run a customer/supplier ratio. Take your total number of customers over the total number of vendors. Your ratio should exceed 4:1. The hidden cost and complexity of managing multiple vendor relationships is adding unnecessary complexity and cost to your business.
When you run your quartile analysis on your vendors, consider quartile 1 your key suppliers. You should have partnership agreements with these key suppliers. Everyone else is a vendor. We advise you to consolidate your smaller vendors; eliminate them (when possible), and source as much as possible from your larger suppliers.
IN-SOURCE VS. OUTSOURCE
In-sourcing versus outsourcing is a hot debate right now. There's not a one-size fits all solution, but all companies need to review their strategies. Keep in mind that outsourcing strategy should be developed AFTER you simplify your business (SKUs and customers).
The two major strategies that have emerged:
Produce your high volume, standard products and outsource the low volume, non-standard products. That way, you can control production of your most important products to ensure you always have them in stock, especially for your most important customers. Increase your safety stock of the low volume products so you never runout.
Identify your core competencies in manufacturing and outsource the rest. In-source where you have strength: strong core competency, latest and greatest technology/equipment, proprietary processes, and/or final assembly. In general, most manufacturing companies' core competencies don't end in "ing" (e.g., welding, bending, painting, grinding).
Supplier Experience
Now that you've determined your most important vendors that provide the bulk of materials, components, etc. for your top customers and products, it's time to consider "Supplier Experience." Take a cue from customer experience. Currently, suppliers have all the leverage. You've got to make them want to partner with you.
TREAT YOUR KEY SUPPLIERS BETTER
Get preferential supply by treating your critical suppliers extremely well. Otherwise, they'll find better customers.
NEGOTIATE
You may feel like you have no negotiating leverage. Find out what's most important to your key suppliers. For example, payment terms may be more important than price. Shorten payment terms in exchange for what you need (faster delivery and/or lower price).
EDUCATE
Spend time teaching your top suppliers 80/20, so that they learn just how valuable you are as a top customer. Once they see the value of your account, they will invest in the relationship as well.
Customer Experience
All the above will contribute to customer success, but let's tackle the traditional CX elements that will support your supply strategy. From a customer perspective consider the following:
ENGAGEMENT
We performed a macroanalysis of customer research studies over the past 18 months. The big takeaway? Manufacturing customers are aware of current supply chain issues and don't expect a solution to the global crisis. However, they do expect transparency and proactive communication. Only promise what you can deliver and communicate delays. Satisfaction scores plummet when customers are kept in the dark.
COMMUNICATION
Communication is fundamental to brand perceptions. Proactively communicate changes in pricing, operations, and logistics. Make sure your top accounts know if price increases and delays are temporary. Prove to them that you are working to mitigate these problems.
PRICING
Pricing is linked to customer satisfaction. Customers ascribe to "you get what you pay for," and most will pay a premium in exchange for the goods and services that they've come to expect. As manufacturers pass forward price increases from suppliers, it is critical to demonstrate the value your organization is providing. Make sure to over-communicate and engage constantly with your top accounts. Make them understand the reasons behind price increases/surcharges and what the timeframe for these will be. For a few top accounts, it may make sense to not raise prices to maintain a long-term relationship. Some customers have long-term contracts that prevent raising prices. Consider including in the next contract negotiation an inflation clause that kicks in when inflation soars like it is now.
GIVE THEM WHAT THEY WANT
Listen to your customers; especially if they are screaming. A reliable supply chain is the key to achieving customer success. Especially amid current conditions, strategic supply chain management will provide companies with the competitive advantage. 80/20 teaches us to satisfy top customers first; it's important to focus all efforts – supply chain, CX, everything – on top revenue generators. An exceptional customer experience requires you give your customers what they want; in today's world, that means giving them product faster than any other supplier.
---
Opinions expressed by contributing authors are their own

Authors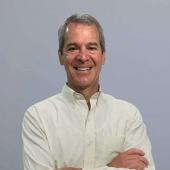 Mark Fooksman
Vice President & 80/20 Expert, Strategex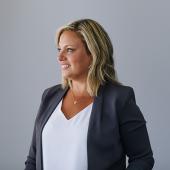 Sharon Kottke
Managing Director, Customer Experience, Strategex