Solutions for Manufacturing's Talent Crisis
Wednesday, Jan. 26
1:00pm – 1:05pm
Welcome Remarks
Kristy Kelly from Manufacturers Alliance will kick-off the event and be your emcee throughout the program to filter questions and introduce speakers.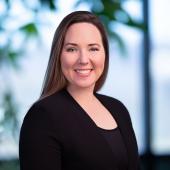 Kristy Kelly
Senior Director, Network Membership, Manufacturers Alliance
CREATIVE APPROACHES TO RECRUITING
1:05pm – 1:35pm
Engaging the Entire Business, Hiring is Not Just an HR Problem
Kristi Pittman, VP, HR at Goodman Manufacturing will discuss how the conversation on the people situation expanded from the traditional manufacturing and HR roles to the entire business. Kristi will explain how she worked with internal resources rarely considered as integral partners the situation shifted so dramatically.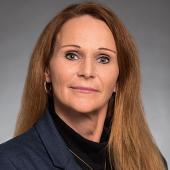 Kristi Pittman
Vice President, Human Resources, Goodman Manufacturing
Kristi Pittman is the Vice President of Human Resources for Goodman Manufacturing, a member of the Daikin Group. Her HR career began at Goodman in 1990 as the Personnel/Payroll Coordinator when the Company had only five hundred employees and one manufacturing plant in Houston. Today, the Company employs over 13,000 employees in factories and company-owned distribution centers across the United States and Canada.
For the first phase of her career at Goodman, Kristi was primarily responsible for growing and managing the employee benefit and retirement plans as well as FMLA/ADA compliance and leave management. She also supported the worker's compensation division and the general HR function in the factories.
In 2011, Kristi was promoted to the Director of Shared Services, which added HR Technology, Payroll and the Shared Services Call Center to her existing areas of responsibility. After moving into the leadership role in 2018, she is now responsible for the overall HR function for Goodman including Talent Acquisition, Training and Development, Compensation and the Business Partner functions. Kristi has a passion for the employees of Goodman and their families and strives to add value to their lives through the human resources function.
1:35pm – 2:05pm
Staffing During a Labor Shortage
Kevin Quinn, Senior Vice President, Supply Chain at Pactiv Evergreen, will discuss the approach used at Pactiv Evergreen to address the shortage of both skilled and unskilled labor and how to win the "War for Talent." He will touch on recruiting, training, and retention using a data-driven approach and the A-3 problem solving process.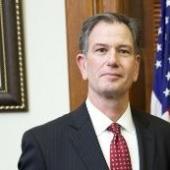 Kevin Quinn
Senior Vice President, Supply Chain, Pactiv Evergreen
Kevin Quinn is the Senior Vice President of the Supply Chain at Pactiv Evergreen. He has been with Pactiv Evergreen for 35 years and has held numerous positions in manufacturing, engineering, warehousing, and transportation departments, along with general manager positions running the companies international businesses. In addition to his primary duties, he oversees the companies EHS programs, maintenance, energy management, military recruiting, operations leadership course, Leadership Advisory program, and the Total Labor Management program. Prior to joining Pactiv Evergreen, Kevin spent six years in the United States Navy serving aboard destroyers. He holds an engineering degree from the U.S. Naval Academy and an MBA from Georgia State University. He is also the chairman of the Manufacturing Council at Manufacturers Alliance.
2:05pm – 2:15pm
Break
2:15pm – 2:55pm
Embracing Technology to Upskill and Retain Talent in Manufacturing
Increasing retirements and lack of a trained workforce to replace them is creating a "leaky bucket" challenge for most manufacturers. But how do you solve it? Technology has an essential role to play, but it needs to be deployed with a solid foundation to drive results. In this session, 3M's Michael Muilenburg, Operational Technology and Strategic Planning, and Dozuki's Brian Sallee, Co-Founder and VP of Sales, will explain how 3M has adopted and created an effective workforce with the help of accessible technology.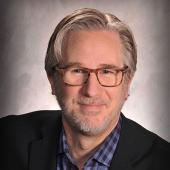 Michael Muilenburg
Operational Technology and Strategic Planning, 3M
With over 34 years of experience at 3M, Michael manages the high performing Operational Technology (continuous improvement) team supporting $XB in SVOP produced in 13 locations worldwide. His specialty is researching and piloting cutting edge operational technologies to drive improvements in stability, capability, availability, flow, and pull.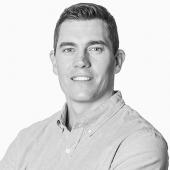 Brian Sallee
Co-Founder and VP of Sales, Dozuki
Brian has a passion for all things manufacturing. As the co-founder of Dozuki, he has worked with hundreds of manufacturing companies to help them improve their processes, train employees to standards, gather and analyze data, and employ continuous improvement principles — all in the pursuit of operational excellence.
2:55pm – 3:00pm
Break
THE HOURLY WORKFORCE: RECRUITING, RETAINING, AND TRAINING
3:00pm – 3:30pm
Recruiting and Retention for the Hourly Workforce
Marissa Johnson, HR Project Leader: Recruiting & Retention at Hendrickson, will focus on recruiting challenges, solutions applied and how retention plays a critical role during the current hiring market.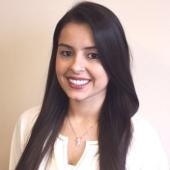 Marissa Johnson
HR Project Leader: Recruiting & Retention, Hendrickson
Marissa Johnson holds about eight years of human resources experience. She has worked in HR generalist roles during her professional career, primarily focusing on recruiting and retention. She enjoys working in manufacturing and is passionate about company culture and employee engagement.
3:30pm – 4:00pm
Global Training Development for the Hourly Workforce
Join Stephanie Kovach, Leadership Development Program Manager, to learn how Crown Equipment has upgraded their employee experience for onboarding and skills development using a mix of hands-on learning, workshops, and technology to help grow and retain their workforce.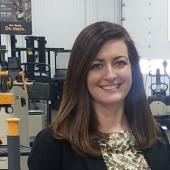 Stephanie Kovach
Leadership Development Program Manager, Crown Equipment Corporation
Stephanie Kovach is the Leadership Development Program Manger for Crown Equipment Corporation, one of the world's largest lift truck manufacturers. She has previously held roles in Manufacturing Training, Talent Development, and Training Management throughout her career. Stephanie holds a Bachelor's degree from the University of Toledo, and has continued her education through the University of North Carolina Talent Development Institute.