Gary R. Bertoline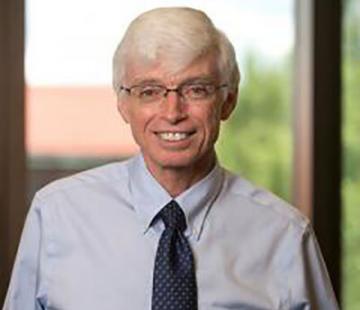 Gary R. Bertoline is the Senior Vice President for Purdue Online & Learning Innovation and a Distinguished Professor of Computer Graphics Technology and Computer & Information Technology at Purdue University. He earned his BS at Northern Michigan University, MEd from Miami University, and PhD at The Ohio State University and was on the faculty in the College of Engineering at Ohio State for 3 years before coming to Purdue University in 1990. From 1995 through 2001, Dr. Bertoline served as Department Head of Computer Graphics Technology at Purdue University. From 2002 to 2006 in his role as Associate VP and Director, he led the creation of the Rosen Center for Advanced Computing and the Envision Center for Perceptualization. After five years as the Associate Dean for Graduate Programs in the College of Technology he served as Dean from 2011 to 2021 and spearheaded the college's transformation to the Purdue Polytechnic Institute.
He co-founded the Indiana Next Generation Manufacturing Competitiveness Center (IN-MaC) as well as the Polytechnic Institute initiative at Purdue University. The Polytechnic initiative is a major effort to transform the college's curricula and learning experience for the students to better prepare graduate for life and work in the digital age. Dr. Bertoline is the lead for the Purdue Polytechnic Indianapolis High School that will be opening in Fall 2017.
He has authored numerous papers in journals and trade publications on engineering and computer graphics, computer-aided design, and visualization research. He has authored and co-authored seven text books in the areas of computer-aided design and engineering design graphics with one, Fundamentals of Graphics Communications currently in its 6th edition. Dr. Bertoline's research interests are in scientific visualization, interactive immersive environments, distributed and grid computing, workforce education and STEM education.