Data Visualization for Manufacturing Finance Teams
1:00 – 2:00 pm ET
Driving Profit with Data Visualization
We're bringing in finance and data analysis experts from Deloitte Consulting LLP, JoAnna Scullin, Senior Manager, Lane Warshaw, Managing Director, and Vinu Yamunan, Senior Manager, to highlight how visualizations have driven profit to support finance goals.
Note: Attending the full hour earns up to 1 CPE credit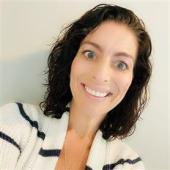 JoAnna Scullin
Senior Manager, Deloitte Consulting LLP
JoAnna is a leader within Deloitte's Finance Transformation practice with a focus on FP&A and Predictive Analytics.  She brings over 15 years of experience leading clients through complex finance transformation programs, including design, implementation, and change management, allowing her to help drive successful outcomes through the establishment of streamlined processes and new digital finance capabilities.
JoAnna has previously led several implementations of corporate consolidation and planning systems. This unique experience, leading hybrid agile implementations of cloud-based solutions allows her to successfully advise and collaborate with diverse teams.  Leveraging her strong FP&A experience in conjunction with finance operational process knowledge and mastery of the technical aspects of the solutions she helps drive more transformative design allowing clients to unlock their data to drive next-gen analytics.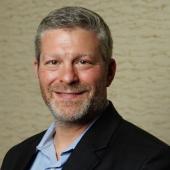 Lane Warshaw
Managing Director, Deloitte Consulting LLP
Dr. Warshaw is a Managing Director in the Strategy & Analytics, Analytics & Cognitive (A&C) market offering focusing on enabling the better use of data in the Industrial Products and Construction (IP&C) industry using next-generation technologies. As the IP&C lead for A&C, he focuses on delivering tangible value through supply chain and customer analytics programs enabled by data management, data warehouse, big data, data science, visualization, and cognitive technologies.
Dr. Warshaw is a certified Project Management Professional (PMP) from the Project Management Institute, earned an MBA at the Kellogg School of Management, Northwestern University, and holds a Doctor of Philosophy, in Computer Sciences at the University of Texas at Austin.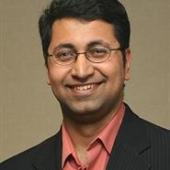 Vinu Yamunan
Senior Manager, Deloitte Consulting LLP
Vinu Yamunan is a member of the Data & Analytics Modernization practice at Deloitte. He has over 15 years of experience in defining analytics strategy, designing, and delivering analytics solutions, data warehouses, and big data lakes in a variety of roles such as Data Architect, Technical Lead and Project Manager. Vinu focuses on the manufacturing sector of clients and has served automotive, industrial and aerospace, and defense clients over the years. In addition, Vinu has experience in the Semiconductor & High-Tech industry with contributions in R&D and new product introduction. Vinu holds an MBA from the University of Texas at Austin.
2:00 – 3:00 pm ET
The Dashboard Effect - The Essential Role of Dashboards for Growth
Drawing insights from experts and recent clients, Jon Thompson demonstrates how providing a data feedback loop creates a culture of accountability and orientation to the growth plan. The result is greater productivity, higher margins, and employee retention. Tasked with bringing a numbers view to the business, finance leaders often find themselves championing the company's data strategy. Advancing that strategy from spreadsheets to dashboards is the trademark of finance pacesetters.
"If you could get all the people in an organization rowing in the same direction, you could dominate any industry, in any market, against any competition, at any time" – Patrick Lencioni, The Five Dysfunctions of a Team
"Every day, everybody needs to know if they are winning or losing." – Chuck Coonradt, bestselling author of The Game of Work
"Data-driven organizations are seeing upwards of 20% to 30% improvements in EBITDA due to unlocked efficiencies." –Forbes
"Good, solid business ideas are everywhere. Good, solid execution is rare. And more than any tactic we've seen, good execution comes down to keeping score." – Jon Thompson, The Dashboard Effect
Note: Attending the full hour earns up to 1 CPE credit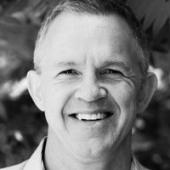 Jon Thompson
Founder and Chief Strategy Officer, Blue Margin
Jon Thompson, the author of The Dashboard Effect, is co-founder and Chief Strategy Officer at Blue Margin, Inc. He and his brother, Brick Thompson, have founded several companies, including Vercuity, a data analytics firm that grew to over 500 employees and was backed by One Equity Partners. ​
3:00 – 4:00 pm ET
Data Visualization Trends
Visualization is a powerful and flexible tool for working with data and effectively telling your story. We will discuss how visualization and interactive features can provide insight, by suggesting important questions as well as answers and leave a lasting impression on the audience. We'll also talk about how to use visualization to communicate and persuade, turning data into insights, and insights into action. We will provide examples to demonstrate why some charts and graphs succeed and others fail. Hear from internal audit leaders Ted Demetral, Assistant Director, GM Audit Services, and Jeff Reed, Senior Data Analyst from General Motors Company on how they are using data visualization to make their audits more effective.
Note: Attending the full hour earns up to 1 CPE credit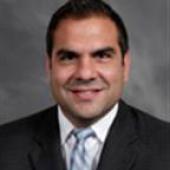 Ted Demetral
Assistant Director, GM Audit Services, General Motors Company
Ted Demetral has been at General Motors for 7 years and leads their corporate functions, anti-fraud, and data & analytics service lines in GM Audit Services. Prior to joining GM, Ted worked in the internal audit department at Delphi Automotive (now Aptiv) for 10 years in various roles in IT audit, data & analytics, and ultimately leading the forensic audit group. Ted is a Certified Fraud Examiner (CFE) and Certified Information Systems Auditor (CISA). Ted holds a Bachelor of Science in Computer Science and Engineering from Michigan State University and is currently enrolled in the Harvard Business Analytics Program (HBAP).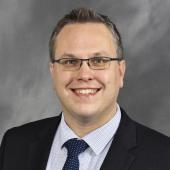 Jeffrey Reed
Data & Analytics and Innovation Tech, GM Audit Services, General Motors Corporation
Jeff Reed has been a Data & Analytics specialist with the General Motors Audit Services team for 5 years where he has led digital upskilling programs, innovation experiments, and analytics-centric reviews. Prior to GM, Jeff was a member of KPMG's Lighthouse team bringing big data and cloud solutions to Fortune 100 companies and industry leaders. Additionally, he wore many hats at Microsoft for 14 years, including delivering data platforms (i.e., big data telemetry, monitoring, alerting), leading a data-driven task force to provide high-quality customer experiences, and collaborating on cross-product customer engagement data models. Jeff received a patent for his work on real-time detection of customer experience issues in highly-scalable, distributed systems. He holds a Bachelor of Science in Engineering from the University of Michigan in Computer Engineering.