Break the Ceiling: Women's Leadership in Manufacturing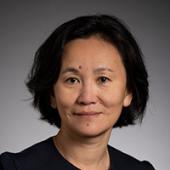 Maggie Chu
Senior Vice President and Chief Human Resources Officer, Littelfuse
Maggie Chu is the Senior Vice President and Chief Human Resources Officer at Littelfuse. Maggie has nearly 20 years of human resources leadership experience. Prior to joining Littelfuse in 2021, Maggie was Segment Human Resources Director for Caterpillar's Energy & Transportation segment and Corporate Services group. Prior to Caterpillar, Ms. Chu's 15-year career with General Electric included a number of global human resources executive business partner roles with increasing levels of responsibility within several of GE's industrial businesses.
Maggie holds a bachelor's degree in electrical engineering from Zhejiang University in Hangzhou, Zhejiang, China, and a master's degree in human resources from the University of Minnesota.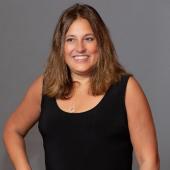 Carmelle Giblin
Vice President, Strategex
Carmelle brings a proven track record in achieving operational excellence through 80/20 principles. Her success can be attributed to her strengths in operational management, innovative strategic thinking, and global team collaboration.
Carmelle's career in financial and analytical leadership began at ITW where she worked for more than two decades. She earned her stripes in Group Finance where she specialized in acquisitions and 80/20 execution. After a successful tenure in Group Finance, Carmelle was promoted to VP/General Manager of a global business unit. In that role, she improved operating results using 80/20 principles and achieved a CAGR of 31%. After ITW, Carmelle spent seven years at IDEAL Industries, Inc. There, she was a key member of the leadership team that succeeded in growing the company over $1B during her tenure.
Additionally, Carmelle has extensive experience in acquisition management -- specifically: valuation, negotiation, and post-acquisition integration. In this area, she excels at change management and is effective in turning around declining businesses.
Carmelle is a passionate champion of women in business and leadership. She was a founding member of the Women's Leadership Team at ITW where she set up a curriculum to help women succeed in manufacturing management. Throughout her career, she has mentored several women to career success.
Carmelle attended Miami University (Ohio); she is a graduate of Kellogg's Women's Leadership Executive Education Program and she completed the Leading Women's Executive Program. Carmelle has held several not-for-profit leadership positions serving The United Way and Park Ridge Schools. She lives in Park Ridge, IL with her husband and has four adult children.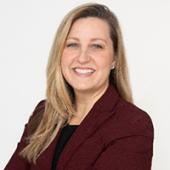 Erin Kane
President and CEO, AdvanSix Inc.
Erin Kane is president and CEO, and a director of AdvanSix Inc., a company that delivers Advantaged Chemistries and best-in-class customer experiences in the industries of nylon solutions, chemical intermediates, and plant nutrients.
Following more than a decade of advancing leadership positions at Honeywell International Inc., she took on her current role in 2016 upon AdvanSix's spin-off from Honeywell. AdvanSix (NYSE: ASIX) has approximately 1,400 employees and three U.S.-based manufacturing sites and plays a critical role in global supply chains, innovating and delivering essential products for customers in a wide variety of end markets and applications that touch people's lives, such as building and construction, fertilizers, plastics, solvents, packaging, paints, coatings, adhesives and electronics.
Kane began her career with Six Sigma and process engineering positions at Elementis Specialties and Kvaerner Process. She is a certified Six Sigma Black Belt.
Kane serves on the Boards of Directors of AdvanSix Inc., the Chemours Company, and the American Chemistry Council. She earned a bachelor's degree in chemical engineering from Bucknell University.