Effective ESG Communications Strategy
At Manufacturers Alliance's ESG in Manufacturing Conference in June, attendees heard industry disclosure trends and best practices across existing and emerging channels of ESG communications, from regulatory filings, ESG reporting, corporate website disclosures and employee communications. Hear Laura Wanlass, Global Head of Corporate Governance & ESG Advisory at Aon, discuss how companies are addressing the increasingly complex cross-departmental coordination on ESG efforts (Marketing, IR, Legal, HR, etc.), as well as how to communicate with the board on ESG.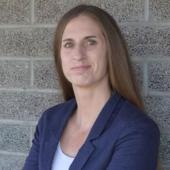 Laura Wanlass
Global Head of Corporate Governance & ESG Advisory, Aon
Laura Wanlass is Global Head of Corporate Governance and ESG Advisory at Aon, which helps clients of all sizes, maturities, and industries understand and assess their potential exposure under the multitude of external stakeholder related policies, guidelines, and perspectives. Areas of subject matter expertise and related consulting services include:
ESG & Corporate Governance Strategy & Benchmark Assessments
Annual Shareholder Meeting Voting Projections & Engagement Strategy
Tailored Reporting Recommendations & Strategy (Regulatory, SASB, GRI, TCFD)
Voting Items at Annual Shareholders Meetings, including routine and non-routine item
Governance Ratings Assessments & Strategy
Board & Committee Performance Evaluations & Composition Analysis
Laura also has experience in federal taxation, business formations, and financial and econometric modeling practices. Prior to joining Aon, she worked in both the legal and business environments.
Laura received a J.D. from the Lewis and Clark Law School and a B.S. in economics from the University of Utah. Laura is a frequent industry speaker and writer on corporate governance topics. Laura is also the Vice President of the Phoenix Chapter of the National Association of Stock Plan Professionals (NASPP). 4-time Rebelle Rally Competitor.