A Guide to Product Customization: From Marketing to Manufacturing
Automation is spreading throughout the manufacturing industry these days – are your sales, marketing, product development, and engineering teams taking advantage? Configure, price, quote (CPQ) software has the potential for 10 times faster quote generation and 95% reduction in approval time, plus visibility into real-time parts and product availability and customizations. Not only does it benefit your customer, but with integration, it can trigger engineering workflows and optimize order fulfillment on the back end. 
Join us as Shelley Horn, Director, Industry Solution & Strategy at Infor, shares how to drive customers from interest generation through fulfillment across the enterprise. She will discuss how manufacturers can: 
Speed time to market for all brands 
Support new ways to engage prospects and customers 
Streamline overall complexity 
Decrease internal resource load and reliance on vendors
Speaker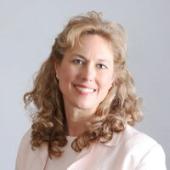 Shelley Horn, CPIM
Director of Industry Solution & Strategy, Infor
With over 26 years of experience working with CPQ, ERP, and CRM solutions, Shelley's specific focus is understanding what industrial manufacturers need in today's market to increase sales, reduce costs, and differentiate brands.