Indirect Procurement in Manufacturing
Event Details
Loews Vanderbilt Hotel, 2100 West End Avenue, Nashville, TN 37203
Agenda: Indirect Procurement in Manufacturing
Wednesday, June 21
8:00 – 9:00 am CT
Breakfast
Location: Sound Emporium A/B - Mezzanine Level
Grab a bite and come join us for breakfast before we head into programming.
9:00 – 9:30 am CT
Welcome and Introductions
Location: Ocean Way - Mezzanine Level
Sarah Barnett, Council Director at Manufacturers Alliance will get the blood pumping with some introductions. Come prepared to share your biggest win this year as well as your gnarliest challenges so we can take advantage of the collective minds in the room.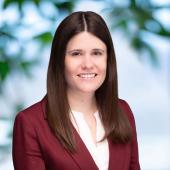 Sarah Barnett
Council Director, Supply Chain, EHS, Quality, Logistics, Manufacturers Alliance
Sarah Barnett is a Council Director at Manufacturers Alliance. She is a corporate ESG professional, having previously served in both corporate and consulting roles to help companies advance their sustainability programs and achieve their ESG and business goals.
Prior to joining the Alliance, Sarah led the global sustainability program for 4 years at Axalta, a global coatings manufacturer, last serving as the Director of ESG. She frequently engaged with colleagues across the company as well as customers, suppliers, investors, and the Board of Directors to advance the company's sustainability efforts and launch ambitious 2030 ESG goals. Throughout her time at Axalta, Sarah was an active member of the Manufacturers Alliance Sustainability Council. Before joining Axalta, Sarah was a sustainability consultant at ERM, a global sustainability consultancy, supporting corporate clients across industries to meet their sustainability challenges. Sarah holds both a BS in Chemical Engineering and an MS in Sustainable Engineering from Villanova University.
9:30 – 10:20 am CT
Fundamental Development of an Indirect Program
Going through the process of building an Indirect Expenditure Management Program from the bottom up in a corporation with no current structure is no small feat. Kenny Lockhart, Mueller Water Products' Procure-to-Pay and Compliance Manager, will describe the bottlenecks, critical points, regulations, and tools that have assisted his personal experiences.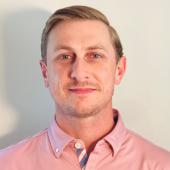 Kenny Lockhart
Procure-to-Pay and Compliance Manager, Mueller Water Products
Kenny Lockhart manages the development of corporate procurement policies from quote to cash as well as leads the implementation and compliance monitoring. In addition to those duties, Kenny leads the Indirect Sourcing strategy for Mueller Water Products.
10:20 – 11:10 am CT
Discovery Process for Sourcing Renewable Energy
Indirect procurement managers are tasked to carefully traverse the increased regulatory compliance landscape, demand for sustainable energy, and constantly changing rates. John Martin, Client Development Manager, Strategic Renewables from Schneider Electric will share how to navigate these challenges when specifically sourcing for renewable energy.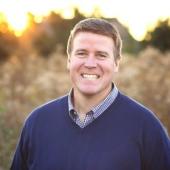 John Martin
Client Development Manager, Strategic Renewables, Schneider Electric
As a Senior Client Development Manager, John is responsible for Schneider Electric's Renewable Energy & Carbon Advisory (RECA) business development in North America, helping Schneider Electric's clients assess and navigate renewable energy and carbon emission reduction opportunities, including large-scale offsite virtual and direct PPAs, commodity purchases, and onsite solutions. John works closely with corporate clients, particularly large industrials, to navigate the best approach to renewable energy and carbon reduction through strategy, sourcing and management of solutions in an ever-changing global market. He also serves on the Program Management team of PepsiCo's pep+ REnew Supply Chain Renewables Program and frequently bridges the gap from client scoping tasks to successful project delivery.
John has spent the past 25 years creating an increasingly positive environmental impact, including the last 13 years focused on the energy space. He started with Schneider Electric 7+ years ago. Prior to Schneider Electric, John developed wind and solar renewable energy projects in the US for Mainstream Renewable Power (Dublin, Ireland) and Invenergy (Chicago, IL) and built corporate Sustainability programs (Hillshire Brands). John holds a Bachelor's degree in Civil/Environmental Engineering from Marquette University and an MBA from DePaul University.
11:10 – 11:30 am CT
Networking Break
Take a breather, grab a coffee, and regroup for the second half of the morning.
11:30 am – 12:20 pm CT
Best Practice Sharing: Developing and Retaining Talent in Indirect
How are indirect departments capitalizing and attracting talent to their department? All participants are invited to share best practices on how they've developed their indirect teams.
12:20 – 1:00 pm CT
Beyond Diversity Spend Tracking: Our Journey to Supplier Diversity Success
In this session Kathy Vezina, Milliken & Company's Senior Sourcing Manager, will discuss the benefits, challenges, and best practices for implementing a successful supplier diversity program in the manufacturing industry. Don't miss out on this opportunity to learn from real-world experiences and gain insights to drive your own supplier diversity initiatives forward.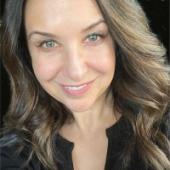 Kathy Vezina
Senior Sourcing Manager, Milliken & Company
Kathy joined Milliken & Company in May 2016. During her time at Milliken, she has managed the strategic sourcing vision for numerous indirect spending categories including waste, temp labor, travel, laboratory, and packaging to name a few. She was promoted to a Senior Sourcing Manager position in September 2019. Her responsibilities now include managing a team of 4 indirect procurement professionals across the company's divisions as well as continuing to oversee indirect spending within the Corporate function. In 2021, she started leading the Supplier Diversity program for Milliken and has grown that program to include development goals to track & grow Tier I and Tier II spending, educational sessions for diverse suppliers, and matchmaking events.
Prior to joining Milliken, she worked for a cable manufacturer called Prysmian for 9 years and served as their North American Director of Non-Raw Materials. Kathy also worked at General Electric for approximately 9 years where she worked in various roles. Collectively she has over 25 years of procurement experience.
Kathy received her undergraduate degree in Liberal Arts from the University of Iowa and maintains her ASCM CPIM certification. She is currently working towards her ISM CPSD (Certified Professional in Supplier Diversity) certification.
1:00 – 2:00 pm CT
Networking Lunch
Location: Sound Emporium A/B - Mezzanine Level
2:00 – 2:50 pm CT
Building the Business Case: Data Management for Indirect Procurement
Indirect teams are at the heart of organizations – optimizing revenue, cutting costs, and improving efficiencies across the enterprise. Andy Matyas, Managing Director, CoVest Sourcing Network, will share the best way to build a business case to prove the ROI on data management investments to your leadership.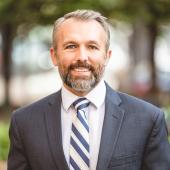 Andy Matyas
Managing Director at CoVest Sourcing Network
As Managing Director at CoVest, Andy oversees CoVest's core MRO & Facilities Services platform. Andy has also drawn on his experience in finance to build an Analytics team focused on providing sourcing and category management tools for CoVest Members. In addition to Spend Categorization tools, the CoVest Analytics Team provides a wide array of savings, spend, auditing and compliance analyses for Members. Andy is a graduate of Ohio University (BA) and Cleveland State University (MBA).
About CoVest Sourcing Network: CoVest is a Group Purchasing Organization focused on large corporations, founded on partnership, transparency, and providing value-added services. We enable members to realize significant cost savings through the utilization of our supplier agreements that drive down costs for indirect categories by leveraging the collective purchasing power of member companies. CoVest provides best-in-class pricing to our members through these negotiated supplier agreements.
2:50 – 3:40 pm CT
Using GPO to Procure Packaging
Successful GPO's create an environment where all parties – buyers, suppliers, and the GPO – can realize a significant benefit. Joe Teska, VP of Indirect Procurement at Serta Simmons, will share how they have utilized GPO to procure packaging and the savings realized.
3:40 – 4:00 pm CT
Networking Break
Grab a coffee and regroup for the final session.
4:00 – 5:15 pm CT
Roundtable Discussion and Happy Hour
A highlight of Alliance events, roundtables are an opportunity to discuss a variety of topics and issues impacting the indirect function with your peers. We'll regroup on those challenges we asked you about earlier in the day with the intention that you will walk away with tangible, executable insights to take back to the office.