Manufacturing Finance Conference
Event Details
Convene, 16 W Adams St, Chicago, IL 60603
Agenda: Manufacturing Finance Conference
Tuesday, June 7
* All sessions are included with virtual attendance.
7:15 – 8:00am CT
Breakfast

8:00 – 8:05am CT
Welcome Remarks
Set the scene for the day's agenda with Susan Costlow, Vice President, Leadership and Learning Communities, Manufacturers Alliance.
8:05 – 9:00am CT
Opening Keynote: Setting the Table for Finance Transformation
While finance transformation has been underway, the past few years have accelerated many teams to revisit and rethink their strategies to keep up with the pace of change. Joe Edwards, Vice President, Finance Transformation, Materion, kicks off this event by sharing Materion's strategy to embark on their transformative journey and key considerations being made along the way.
1 CPE: Finance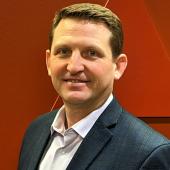 Joe Edwards
Vice President, Finance Transformation, Materion
Joe Edwards, VP of Finance Transformation at Materion, is charged with managing the Corporate FP&A function and spearheading the company's broader finance transformation initiative. Prior to joining Materion in February 2022, Mr. Edwards had 18 years of management consulting experience working with executives on Enterprise Performance Management Transformation related to FP&A, Close / Consolidation, and Reporting & Analytics process and technology areas. He successfully served Fortune 500 clients in various industries, including automotive, consumer products, electronic gaming, energy, financial, manufacturing, pharmaceutical, publishing, technology, and telecommunications.
9:00 – 9:10am CT
Networking Break
9:10 – 10:00am CT
Track Sessions
FP&A | BP&A Track: Using Rolling Forecasts to Better Predict the Future
Manufacturers face a unique challenge when it comes to projecting costs with market volatility. Rolling forecasts allow for finance leaders to manage these what if scenarios in real time, saving time and money. Hear from Michael Kaplun, Senior Director, FP&A, AdvanSix, on how they are using rolling forecasts to better predict the future.
1 CPE: Accounting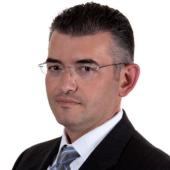 Michael Kaplun
Senior Director, FP&A, AdvanSix
Michael Kaplun is the Sr. Director Financial Planning & Analysis with AdvanSix, a chemical and materials manufacturer, where he has led the FP&A and Commercial Finance teams since the company's spin-off from Honeywell in October of 2016. Michael and his team provide strong finance leadership and thought partnership to optimize business decision making through forecasting, annual and long-range financial planning, commercial finance support and business analytics.
In the eight years prior to joining AdvanSix, Michael held a variety of finance positions with Honeywell, including FP&A Manager, Segment Finance Leader and Corporate Director of Business Planning and Analysis. Michael spent a majority of his Finance career in roles with increasing responsibility and seniority at companies in the chemical space, including BASF, Engelhard and National Starch And Chemicals.
Michael received a Bachelor of Science in Accounting from Rutgers State University and an MBA from Seton Hall University.
Internal Audit Track: Best Practices for Auditing the Supply Chain
The internal auditor's role in overseeing the supply chain has never been more critical. Rob Hollenbach, Vice President, Internal Audit & ERM with IDEXX Laboratories, will share how his team has revamped their audit strategy to keep up with a changing audit landscape.
1 CPE: Internal Audit
Accounting and Corporate Reporting Track: ESG Reporting: What You Need to Know
With more attention from stakeholders and investors on ESG, financial teams are tasked with keeping up with the required reporting. Hear from Rebecca Miller, Senior Manager, and Adam Pajakowski, Senior Manager, at Crowe LLP, on how accounting leaders add value to the bottom line through ESG reporting.
1 CPE: Accounting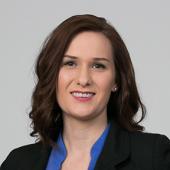 Rebecca Miller
Senior Manager, Crowe LLP
Rebecca Miller has expertise in Environmental Social & Governance (ESG) topics and how they impact the supply chain. Rebecca received her master's degree in Environmental Policy and Natural Resource Management and has spent her career focused on various aspects of manufacturing companies' environmental obligations. Rebecca is a key member of Crowe's ESG Center of Excellence and brings over 10 years of experience with developing and managing complex compliance programs for Anti-Human Trafficking Regulations, EU RoHS, EU REACH, Conflict Minerals, California Prop 65 and other global regulations and standards.

Prior to her time at Crowe, Ms. Miller managed supply chain and environmental compliance for a global manufacturer and a Fortune 500 distributor and has spent time working for the United States Environmental Protection Agency. Ms. Miller advises clients on their global regulatory compliance risk and works to develop compliance strategies to address and mitigate these risks. In addition, Ms. Miller assists clients in implementing compliance plans from performing due diligence to drafting compliance documentation and disclosures. Rebecca is also working to help clients understand their obligations and develop strategies to comply with the SEC's proposed Climate-Related Disclosures.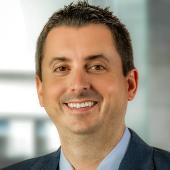 Adam Pajakowski
Senior Manager, Crowe LLP
Adam is a senior manager in the consulting group at Crowe and has more than 15 years of experience, including companies within the manufacturing, life science, healthcare, and construction industries. Adam's experience includes projects within accounting advisory, data privacy, internal audit, Sarbanes-Oxley (SOX), enterprise risk management, compliance, and third-party vendor reviews. Adam leads the internal audit approach around ESG for the firm.
10:00 – 10:50am CT
Track Sessions
FP&A | BP&A Track: Transforming Finance Analytics / RPA
Milliken& Co Finance Process & Systems leadership is on a multi-year journey to simply and streamline critical Finance processes across siloed activities with scale and flexibility to address corporate requirements and still support the business needs of diverse lines of business through advanced analytics and Robotic Process Automation (RPA). Please join Jeff Owen, Director, Finance Processes and Systems at Milliken & Company to discuss best practices, lessons learned, and the futures plans his company has for managing this transformation.
1 CPE: Accounting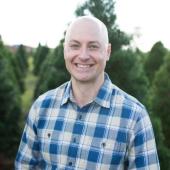 Jeff Owen
Director, Financial Processes and Systems, Milliken & Company
Internal Audit Track: Being a Change Agent: Driving Digitalization in Internal Audit
Internal auditors are getting more and more involved in taking finance functions digital. Hear from Knowles Corporation's Dan Argynov, Senior Manager IT Audit, on how he and his small but mighty team are supporting finance leadership in digital transformation at the company.
1 CPE: Internal Audit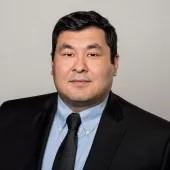 Dan Argynov
Senior Manager IT Audit, Knowles Corporation
Dan is the Internal Audit Senior Manager at Knowles Electronics. He assists Chief Audit Executive of Knowles with the internal audit activities for IT and also oversees financial audit activities for Americas and Europe. He has over 10 years of internal audit and cyber security experience.

In the past, Dan was responsible for managing cybersecurity assessment projects and simulated cyber-attacks. He also led the security & controls team in the development of security role design and internal control architecture for SAP system implementations.

Accounting and Corporate Reporting Track: AI in Forecasting
Parker Hannifin has embraced artificial intelligence to make better forecasting decisions. LeeAnn Freeman, Finance Data Science Specialist, Parker Hannifin Corporation, will share how Parker is structured for digital transformation, how the forecasts are generated, and how the executives utilize the information.
1 CPE: Accounting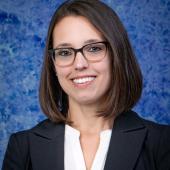 LeeAnn Freeman
Finance Data Science Specialist, Parker Hannifin Corporation
LeeAnn holds the position of Finance Data Science Specialist with Parker Hannifin Corporation. LeeAnn joined Parker in 2019 and manages the Artificial Intelligence model used in corporate finance. LeeAnn has spent her career working in various roles as a financial or data analyst. LeeAnn holds a Bachelor of Business Administration degree in Finance from Toledo University and a Master of Business Administration from Cleveland State University.
10:50 – 11:10am CT
Networking Break
11:10am – 12:00pm CT
Best Practices for Dealing with Today's Talent Crisis
As baby boomers are heading out and Gen. Z is heading in, the knowledge structure has never been more critical. Chaitalee (Chai) Mehta, Senior Director of HR with Littelfuse, will share what they are doing to tackle the talent issue.
1 CPE: Business Management and Organization
12:00 – 1:00pm CT
Lunch
Grab a bite and network with other attendees across functions.
1:00 – 1:50pm CT
Track Sessions
FP&A | BP&A Track: Digital Practices in Annual Operating Plans and Beyond
Sathya Karimpanakkel, Vice President, Enterprise Finance and Damien Dukek, Senior FP&A Manager with nVent, will be discussing the company's annual operating plan best practices, data analytics journey.
1 CPE: Accounting
Internal Audit Track: What You Need to Know About Enterprise Risk Management
Amanda Salkeld, Senior Financial Analyst with MSA Safety, will share the company's approach to ERM, including its framework, system management tools, and successful presentation models.
1 CPE: Internal Audit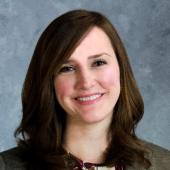 Amanda Salkeld
Senior Financial Analyst, MSA Safety
Amanda Salkeld serves as Senior Financial Analyst on MSA Safety's Investor Relations Team, where she is responsible for analyzing business results and framing the story for the Executive Leadership Team and investment community, developing materials to increase awareness of MSA across the stakeholder base, and playing a lead role in the execution of MSA's Enterprise Risk Management Program.

Prior to her current role, Amanda held the title of Senior Auditor on MSA's Internal Audit Team where she visited numerous MSA sites across the Americas and International segments and was responsible for leading SOx Audit engagements, implementing SOx Control Frameworks for company acquisitions, and analyzing and testing internal controls over the environment.

Prior to joining MSA in 2015, Amanda worked in public accounting as a Senior Accountant at Baker Tilly Virchow Krause LLP in Pittsburgh. She holds a bachelors degree in forensic accounting, accounting and business management from Carlow University and a masters degree in business administration from Penn State Behrend.
Accounting and Corporate Reporting Track: Next Generation Shared Services – Centers of Excellence
How are manufacturers keeping up with the rapidly changing shared services landscape? Hear from Leah Lorenze, Global Director of Finance Shared Services at Altra Industrial Motion, who will share what she and her team are doing to take her department to the next level.
1 CPE: Finance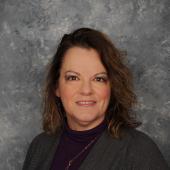 Leah Lorenze
Global Director of Finance Shared Services, Altra Industrial Motion
Leah Lorenze is Global Director, Finance Shared Services, for Altra Industrial Motion. Over the past five years, she has developed a Shared Services organization in Eastern Europe to service Altra's European businesses, along with leading several digital transformation initiatives. These initiatives include implementation of new platforms for AP automation, consolidation, and record-to-report across various ERP systems.
Leah has a passion for continuous improvement, applying lean manufacturing principles to deliver value to the organization. Prior to this role, she has over 30 years' experience in various finance and accounting roles across Altra divisions, as well as in service and distribution industries. She is a CPA, and holds a B.S. in Accounting from Illinois State University, and an M.B.A. from the University of Wisconsin-Madison.
1:50 – 2:10pm CT
Break
2:10 – 3:00pm CT
Closing Keynote: Using Robotic Process Automation, Machine Learning, and AI in the Finance Function
Learn how Robotic Process Automation' (RPA) is key to the digital transformation and being competitive. Ravi S. Chaudhary, Senior Director, Digital Transformation, Watts Water, will be sharing the company's journey to a mature RPA Center of Excellence delivering productivity and efficiency.
1 CPE: Finance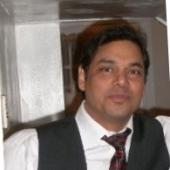 Ravi S. Chaudhary
Senior Director, Digital Transformation, Watts Water
Ravi is an experienced professional with expertise in Digital Transformation, Robotic Process Automation, Process Improvements and Com­pliance. Extensive background in driving Operational Excellence and Compliance Culture. Currently, Ravi leads the RPA - Center of Excellen­ce at Watts and has successfully deployed over 300 bots delivering both productivity and efficiency.
CPE Credits
Manufacturers Alliance is registered with the National Association of State Boards of Accountancy (NASBA), as a sponsor of continuing professional education on the National Registry of CPE Sponsors.
Participants can earn up to 6 CPE credits.
Fields of Study: Finance, Accounting, Internal Audit, Business Management and Organization
Delivery Method: Group – Live
Program Knowledge Level, Prerequisites & Advanced Preparation:
The program knowledge level is advanced (appropriate for executives with 10+ years' industry experience). No advanced preparation is required and there are no additional prerequisites.