People Spotlight
Supporting Strategic Career Growth
Insights from Jean Savage, CEO, Trinity Industries
We recently had the opportunity to interview Jean Savage, CEO of Trinity Industries Inc., to discuss leadership and diversity. Trinity is a leading provider of railcar products and services in North America, moving commodities within the energy, chemical, agricultural, transportation, and construction sectors.
Jean shared insights on growing your career to the C-suite, cultivating a culture of innovation, and how to help empower other female leaders. Jean is a member of MAPI's Board of Trustees, and we are proud to feature her in March as we celebrate Women's History Month. Many thanks to Jean for sharing her knowledge and guidance!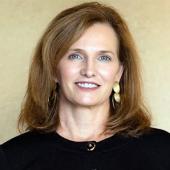 Jean Savage
CEO, Trinity Industries Inc.
"I would also encourage Boards to look deep and broad for strong female leaders; there are terrific candidates out there if you push for diverse slates of candidates to be put in front of you. You might be surprised at the caliber of candidates available.

— Jean Savage ,

CEO, Trinity Industries Inc.
1. As a manufacturing CEO, did you have a mentor or role model who helped you become the leader you are today? How did they help you in your first year as CEO at Trinity Industries?
I have been very fortunate throughout my career to have many mentors. As I became CEO, I not only relied on the existing mentors but also joined the boards of NAM, MAPI, and G100 – all organizations that pull together CEOs and allow them to discuss in small groups how they are addressing concerns. My Chairman of the Board, Lel Echols, has also been a terrific resource for discussions on ideas and possible actions.
2. Women currently make up 27% of STEM roles, although they make up half of the U.S. workforce. As you began your career in engineering, how do you think manufacturers can support women's growth in STEM careers?
Many of us have been working with colleges and high schools for many years to encourage the STEM fields. A few years ago, we started talking with advocators to encourage middle school and grade school girls to explore the STEM fields earlier in their education. I have been associated with First Robotics and Lego; both are terrific example programs for companies to support women entering the STEM fields by providing mentoring and financial support.
3. As an 85-year-old company, how is Trinity Industries continuing its innovation journey? How does Trinity create diverse innovation teams?
Innovation is alive and thriving at Trinity. We have strong groups working with Data and Analytics to help our customers use our products with the lowest total cost of ownership. Leaders have had the opportunity to prove the services, both physical and digital, on our own fleets and then offer them to customers. We are also investing in new products and services for future growth.
We have gone through a reorganization, and one of the major objectives was to foster collaboration and teamwork across the company. From our organizational structure to our new office building, we continue to find ways to facilitate and encourage collaboration.
Trinity is committed to Diversity, Equity, and Inclusion. Our team has been updating our development, hiring, and retention approaches to ensure we attract and develop our diverse talent. We have an established women's Employee Resource Group that I have had an opportunity to talk with several times.
4. While recent headlines have rightly celebrated a growing number of female leaders of public companies, the percent of female CEOs remains in the single digits. Do you have any advice for Boards and succession planners on identifying and securing more diverse talent at the top?
In many companies, the female leaders are concentrated in functional support areas like Accounting, Human Resources, and Legal. To be able to run a company, you also need to have had an opportunity to run a P&L for the company. Having a deliberate plan to rotate potential leaders through operating roles as well as various functions within the company is vital to gain the understanding and skills needed to successfully lead a company. I would also encourage Boards to look deep and broad for strong female leaders; there are terrific candidates out there if you push for diverse slates of candidates to be put in front of you. You might be surprised at the caliber of candidates available.
5. Would you care to share any stories of how you navigated your career in mostly male-dominated fields? Did you feel you had another standard to meet as a minority voice in the room?
There were many times in my career when I would be sharing an idea and a male co-worker would start speaking over me. One of my mentors reminded me that I was in the room for a reason, my ideas and thoughts were valued and needed. He also taught me how to tactfully take the floor back to ensure my ideas were on the table. I have carried this with me throughout my career.
6. How did your service in the U.S. Army help prepare you for your next career in manufacturing?
My time in the military helped me in several ways. First, I gained confidence in my ability to tackle and overcome obstacles that I had not faced before. Secondly, it gave me the confidence in my leadership abilities from both my enlisted and officer days. We all have a job to do. A good leader understands their team and the importance each plays in meeting their goals successfully.
7. What's the best piece of professional advice you've received?
I have moved between industries several times during my career. After one of the moves, a leader talked to me about ensuring I deeply understood the business drivers for the company and industry before I began making changes. The overall business principles I have learned are applicable, but how I use them has varied across the companies. I have successfully used this principle through several transitions. I take the time to hear from all of my stakeholders to better understand what is working well and should be left alone, or what may need to be enhanced and requires my attention.