Leadership's Role in Advancing the Conversation About Inclusion
How can manufacturing leaders, typically white males, recognize and combat biases, create a fair and inclusive environment, and encourage colleagues from marginalized communities to advance? Join this session for effective insights to be a better ally to underrepresented communities in the manufacturing industry.
We'll be featuring a panel moderated by Athena Polydorou, Managing Director, Environmental, Social & Governance (ESG) Community at Manufacturers Alliance. Joining her will be panelists Karla Robertson, Executive Vice President, General Counsel, Secretary & Chief Social Responsibility Officer at Pentair plc, and Marcel Santiz, Director of Treasury at Masco Corporation who also has responsibility for leading DE&I for Masco's Headquarters.
This event is part of the Bridging the Gap: Building an Equitable Workforce Series.
Speakers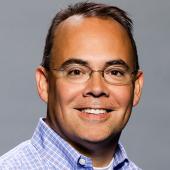 Marcel Santiz
Director of Treasury, Masco
Marcel is a thirty-year veteran in the field of global treasury and has spent the last twenty-six years with Masco Corporation; a global leader in the design, manufacture and distribution of branded home improvement and building products. In addition to holding the position of Director of Treasury at Masco, Marcel leads DE&I for Masco's headquarters. He is also an expert in data and systems integration as well as process efficiency and disaster recovery. Marcel holds a master's degree in corporate finance and serves as Board Chair for Community and Home Supports, a Detroit non-profit that provides support services to prevent homelessness.