Manufacturing Finance Leaders Conference
Event Details
Gleacher Center, 450 North Cityfront Plaza Dr, Chicago, IL 60611
Agenda: Manufacturing Finance Leaders Conference
Wednesday, June 14
Location: Large Executive Meeting Room 600
8:00 – 8:30 am CT
Check-in
Doors open at 8:00 am. Grab a bite and get cozy for an interactive day.

8:30 – 9:20 am CT
Demonstrate Tangible Value with a Center of Excellence: One Company's Story
Hear from Geralyn Fallon, Chief Tax Officer, and Tax Counsel from Harley-Davidson Motor Company on how they are maximizing value and resources while creating value with their global shared services center.
*Attending this earns 1 CPE credit
9:20 – 10:10 am CT
Finance Transformation: Powered by Intelligent Automation
It's time to level up your intelligent automation. Hariprasad Bhupasamudram, Vice President & Business Head - Digital Business Services at Infosys, and Shubham Tripathi, Senior Director – AI and Automation from EdgeVerve will take a deep dive into automation & robotics, data visualization, and advanced analytics. See the technologies in action and listen as other manufacturers share their implementation journeys to bring finance and shared services to the next level.
*Attending this earns 1 CPE credit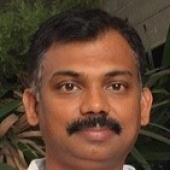 Hariprasad Bhupasamudram
Vice President & Business Head - Digital Business Services, Infosys
Hari has global responsibility for the creation and delivery of innovative digital business solutions on a Software plus Services 'Humanware' model, leveraging technologies such as Automation, AI, Machine Learning, and Analytics powered by Domain Expertise to re-imagine how Enterprise and Industry Business processes are delivered, led by Customer Experience and Business Outcomes.

With over 22 years of experience driving business and digital transformation, Hari has worked with leading multinational organizations and helped them achieve business transformation through process and digital innovation. Hari has been with Infosys since 2007 and has held leadership positions across Business and IT Consulting, Product Strategy, and Digital Transformation Delivery. At Infosys, Hari has been instrumental in creating and delivering several enterprise business platforms across Finance & Accounting, Procurement, and Supply Chain. Hari serves as a key member of Infosys BPM's Management Committee and leads its Innovation Council globally.
Shubham Tripathi
Senior Director – AI and Automation, EdgeVerve
Shubham Tripathi is an innovator, and over the past 21 years, he has developed products and implemented technology solutions that have helped customers increase revenue and reduce costs. In his current role, he helps enterprises transform their business using Artificial Intelligence and automation technologies​.
10:10 – 10:30 am CT
Networking Break
Hydrate and grab a bite to recharge for the second half of the morning.

10:30 – 11:20 am CT
ESG Reporting is Here: What Corporate Finance Needs to Know Right Now
The comment period is over; the final rules are out, and it just got real. The Chemours Company's Camela Wisel, VP, Chief Accounting Officer, and Controller, and Dorothy Brandt, Controller of Environmental, Social & Governance (ESG) Reporting, share what finance leaders need to know as they enter Q3.
*Attending this earns 1 CPE credit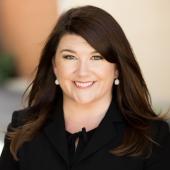 Dorothy Brandt
Controller of Environmental, Social & Governance (ESG) Reporting, The Chemours Company
Dorothy Brandt joined Chemours in 2021 as the Controller of Environmental Social and Governance (ESG) Accounting and Reporting. In this role, she has the responsibilty to design and implement processes, procedures, and controls to ensure an accurate and transparent reporting on ESG-related matters, including environmental accounting, and reporting on diversity, equity and inclusion.
Before joining Chemours, Dorothy was Chief Accounting Officer and Group Controller in the private equity space where she was integral to implementing finance operating models, process improvements, and reporting for key stakeholders. Prior to private industry experience, she was a Senior Manager at PwC, where she served several large Fortune 500 global companies.
Dorothy received her Bachelor of Science in Accountancy from Villanova University.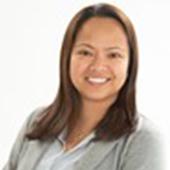 Camela Wisel
Vice President, Chief Accounting Officer and Controller, The Chemours Company
Camela serves as Vice President, Chief Accounting Officer and Controller since October 2021. Prior to that, she served as Vice President, Treasurer of Chemours since September 2020. Camela served in various leadership capacity in Chemours' Treasury and Controllership organization since joining Chemours in 2015. Prior to joining Chemours, Camela led external reporting, corporate accounting and policies at Trinseo since late 2011, and prior to Trinseo, Camela had over ten years of experience with PricewaterhouseCoopers' Assurance Services in both the Philadelphia and Singapore offices.
11:20 am – 11:45 pm CT
Finance Team Problem-Solving Roundtables
You'll spend time with the best experts to address the big challenges on your mind: your peers.

11:45 am – 12:30 pm CT
Lunch
Location: Lounge 250
Grab a bite, respond to those emails and get ready for round two.
12:30 – 1:20 pm CT
Navigating AP and AR Automation: Key Considerations for Process Standardization
In a world of diverse AP and AR processes, standardization is crucial for manufacturing organizations seeking to streamline operations, reduce costs, and optimize cash flow. Brad Colie, Director of Sales and Erik Modh, Managing Director – North America from Pagero will explore the challenges of AP and AR automation, including strategies, considerations, and potential pitfalls. We will also discuss the importance of connectivity and digitization in bridging the gap between sellers and buyers. With a focus on a network approach, we will provide insights into how businesses can standardize AP and AR processes, improve efficiency, and comply with regulatory requirements.
*Attending this earns 1 CPE credit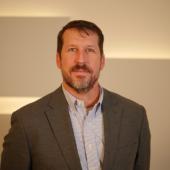 Brad Colie
Director of Sales, Pagero
Brad is the Director of Sales for Pagero, Inc. He has over 25 years' experience in sales and has worked in finance automation and e-invoice compliance for 10 years. With extensive knowledge of the US market, Brad has been actively working with organizations to advise and support initiatives to streamline automation in the Orders to Cash and Purchase to Pay areas of business. Brad's hands-on approach to the educational and advisory component of working with U.S. multinationals extends to the operational strategy of merging automation and regulatory compliance needs.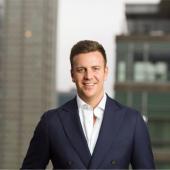 Erik Modh
Managing Director, North America, Pagero
Erik Modh has over a decade of international experience in delivering e-invoice compliance and finance automation solutions to help customers achieve scalability and promote business growth. As the Managing Director of North America at Pagero, Inc., Erik is responsible for expanding the Pagero brand in the region. He brings extensive expertise in guiding mid-tier and enterprise-level organizations on their AP and AR Automation journey. Erik's thorough understanding of business document automation and the regulatory landscape enables organizations to streamline their operations, reduce costs, and improve the overall efficiency of their Accounts Payable and Accounts Receivable functions.
1:20 – 2:10 pm CT
Innovating Through Finance: Corporate Venture Capital Best Practices
Reese Schroeder, a seasoned corporate venture capital (CVC) investor, will join us to share how companies are directly investing corporate funds into external startup companies to gain early access to innovative technology.
Reese will go through best practices for a corporate venture capital program, as well as considerations for establishing a CVC unit and ongoing management. A brief overview will be given of Allstate Strategic Ventures, a discussion on the market conditions for the venture capital industry, and a global CVC landscape.
*Attending this earns 1 CPE credit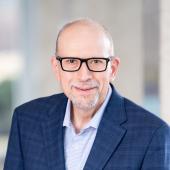 Reese Schroeder
Investor, Allstate Strategic Ventures
Reese Schroeder currently serves as an Investor at Allstate Strategic Ventures responsible for deal sourcing, execution and management. Prior to joining Allstate, Reese was Managing Director and Co-Founder of Tyson Ventures where he led the development of one of the top food-focused corporate venture funds. Prior to joining Tyson Foods, Reese was with Motorola for 28 years serving as Managing Director for Motorola Ventures/Motorola Solutions Venture Capital from 2004 until 2017.
Prior to joining Motorola Ventures, Reese was a Director in Motorola's Corporate Development and Strategic Transactions Group responsible for a wide variety of M&A activity. During his tenure with Motorola, he served in various capacities in the Networks Business Unit, including Senior Manager of the Contracts Department, Commercial Strategies Manager for the International Marketing Organization, Director of Operations for the Asia Pacific business and Director of Business Development. Prior to joining Motorola, Reese was Vice President of Sales and Administration for a Midwest-based manufacturer of chemical transportation containers. He also engaged in his own private law practice for a brief period of time.
In 1981, Reese graduated from North Central College in Naperville, Illinois in with a B.A. majoring in Political Science. He also received his J.D. from John Marshall Law School in 1984.
Reese is the 2016 recipient of the Lifetime Achievement Award from the Global Corporate Venturing organization.
2:10 – 2:20 pm CT
Networking Break
Hydrate and grab a bite to recharge.

2:20 – 3:15 pm CT
Moving Forward – The State of the Finance Leader in Today's Yet-to-Be-Defined World
The finance role is in a constant state of flux, and it can feel like you're in a game of whack-a-mole. How can finance leaders navigate these proverbial rough waters? In this one-on-one interview, Ralph Gaillard, Managing Director, of Finance Leadership Community, and Matthew Daush, Vice President & Controller at Maclean-Fogg will explore how to thrive as a finance leader in this new world.
*Attending this earns 1 CPE credit
4:00 – 6:00 pm CT
Topgolf Social
Join Manufacturers Alliance and Finario for a networking event at Aster Hall & Top Golf Suite. This event is available to registrants of the Manufacturing Finance Leaders Conference and the Transform Your Operations with a Digital Plan Conference. Attendance is limited to the first 25 registrants. Socialize with your manufacturing peers and entertain a golf game while you're at it. To register, please reach out to Kristy Kelly.