Port Congestion and Supply Chain Disruption
Event Details
Bus Departs from Courtyard Charleston Historic District, 125 Calhoun St., Charleston, SC
Agenda
11:15 am ET
Meet in Hotel Lobby to Depart for Port
Attendees should meet in the lobby of the Courtyard Charleston Historic District (125 Calhoun Street) to pick up the bus transportation for the port.
11:30 am ET
Depart Hotel for Charleston Port
Noon – 1:00 pm ET
Lunch and Networking
Grab a bite and meet your fellow manufacturing leaders before we dive into the schedule.
1:00 – 1:45 pm ET
Under Pressure: The Case of Charleston
Micah Mallace, Senior VP, Sales & Marketing at the South Carolina Ports Authority, will lead a presentation and discussion around what's been going on with the supply chain — specifically why the chronic headaches, why is it broken, and when does it get better. Hear how the Port of Charleston has navigated these supply chain challenges. Expect ample time to jump in and join in the conversation.
1:45 – 2:30 pm ET
Realigning the Supply Chain: How to be Disruption Proof
Disruptions over the past few years have exposed vulnerabilities in manufacturers' existing supply chains. Companies can no longer afford to treat these disruptions as "black swan" events, and instead need to change their supply chain behaviors, from adding better visibility to increasing collaboration throughout their supply networks. Paul Wellener, Vice Chair, Deloitte LLP, will take a closer look at how manufacturers can transform their supply chains to be disruption proof.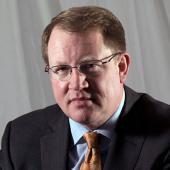 Paul Wellener
Vice Chair, Deloitte LLP
Paul Wellener is a Vice Chair, Deloitte LLP, and the leader of the US Industrial Products & Construction practice. He has more than three decades of experience in the industrial products and automotive sectors and has focused on helping organizations address major transformations. Paul drives key sector industry initiatives to help companies adapt to an environment of rapid change and uncertainty—globalization, exponential technologies, the skills gap, and the evolution of Industry 4.0. Based in Cleveland, Paul also serves as the managing principal of Northeast Ohio.
2:30 – 2:45 pm ET
Networking Break
2:45 – 3:30 pm ET
Panel Discussion
Get insights from manufacturers dealing with supply chain issues every day. Join Ed Jabri, Vice President of Americas Supply Chain, Environmental and Expansion Projects at NSK Americas, along with some industry leaders.
3:30 – 4:30 pm ET
Bus Tour of Charleston Port
4:30pm ET
Depart Port for Hotel
Attendees will be returned to the Courtyard Charleston Historic District (125 Calhoun Street).
5:00 – 6:15 pm ET
Happy Hour and Reception
Have some food and drinks at the Courtyard Charleston Historic District, and get a chance to mix and mingle with attendees and Manufacturers Alliance members as the day winds down.