Winning the Manufacturing Talent War
Event Details
Hilton Fort Worth, 815 Main St, Fort Worth, TX 76102
Agenda: Winning the Manufacturing Talent War
Wednesday, May 17
Location: Crystal A Room
10:30 – 11:00am CT
Inspiration Station aka Networking and Snacks
Let's face it – getting to know your peers is a great way to kick off the program. Grab a bite and get cozy for an interactive, engaging day.
11:00 – 11:10am CT
Welcome and Introductory Remarks
11:10 – 12:00 pm CT
The Future of Manufacturing: Technology and the Workforce
Thousands retire daily from the manufacturing workforce and the lack of future generations entering manufacturing results in many companies scrambling to fill production demands, keep equipment running, and automate their organizations and processes. We must work together to change the misconceptions of manufacturing and drive awareness to new solutions such as digitization, automation, and robotics. Hear from Jake Hall, a keynote speaker and content creator at The Manufacturing Millennial, as he shares how manufacturers are finding success in:
Leveraging the latest technology in new ways that is beneficial to manufacturers and the workforce
Adapting new types of automation from the Smart Factory
Building excitement in the next generation for manufacturing careers
Engaging with existing workers on upskilling and job satisfaction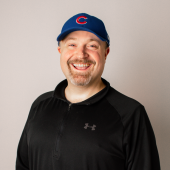 Jake Hall
Keynote Speaker and Content Creator, The Manufacturing Millennial
Jake Hall known as the Manufacturing Millennial is an advocate of manufacturing, automation, and skilled trades by helping revolutionize the way people and companies present through social media. With over 60,000 Followers and 60,000,000+ views on his content, he ignites conversations about the latest in manufacturing and automation to excite the current and future workforce on innovation.
12:00 – 12:50 pm CT
Culture Mindset to Support Change
How are manufacturers juggling the evergreen challenges of all things talent – attraction, retention, succession planning, and wellbeing to name a few – and correlating this into a culture where employees can bring their whole selves to work? Lynn Stephan, Managing Director, Legal, Risk & Compliance Community at the Alliance will moderate a panel discussion with David DelVecchio, VP and CHRO at Trinity Industries, and Troy Skidmore, Vice President of Human Resources at Encore Wire Corporation to talk about what they are doing to support a culture mindset at their organizations.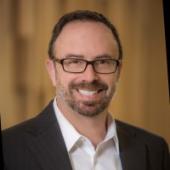 David DelVecchio
VP and CHRO, Trinity Industries
David is the Chief Human Resources Officer at Trinity Industries and a member of the company's executive leadership team. He leads a team of human resources professional who support operations in the US, Mexico, and Canada. His responsibilities include the development of the Human Resources vision and operational strategy, and leads the total rewards, talent acquisition, organizational effectiveness, diversity, equity, and inclusion, and the business partner organization to achieve the organization's talent objectives. David is also responsible for preparing and presenting to the HR Committee of the Board of Directors talent related programs and initiatives for their consideration and approval.
David has over 20 years of Human Resources experience with a strong background in compensation and benefits, and has previously worked for companies in the manufacturing, telecom, and services industries. David graduated from North Carolina State University with a Bachelor's and Master's degree in Industrial Engineering.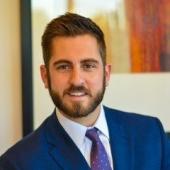 Troy Skidmore
Vice President of Human Resources, Encore Wire Corporation
Troy Skidmore is the Vice President of Human Resources at Encore Wire Corporation where his primary roles are to provide oversight to the Human Resources, Environmental, Safety, and Training & Development departments. Troy's daily efforts are spent supporting and sustaining the Encore culture, creating and planning new corporate initiatives, and lowering company turnover and cost. Troy has previously led four other departments including Production, Quality Control, Research & Development, and Sales in his thirteen-year tenure at Encore. Troy credits his career achievements to Encore's culture, his executive team's mentorship, and the team of highly moral co-workers around him who work in partnership to Do The Right Thing each day.
Skidmore earned a Bachelor of Science Degree in Organizational Leadership and Supervision at Purdue University in West Lafayette, Indiana in 2009. He resides in McKinney with his wife, daughter, and son, and two dogs. He enjoys spending time with family, and friends, staying active in his church, working out, and serving the community.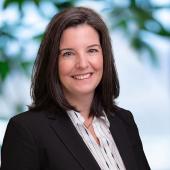 Lynn Stephan
Managing Director, Legal, Risk & Compliance Community, Manufacturers Alliance
12:50 – 1:30 pm CT
Networking Lunch
1:30 – 2:20 pm CT
Workforce Resilience and Wellbeing
Workforce resilience and wellbeing have been a top concern for leaders in North America for many years, but during the COVID-pandemic it rose to the top concern for the C-suite in many companies. We partnered with Elisha Engelen, Vice President of Health Transformation from AON to better understand the thinking around workplace wellbeing and to find out the key areas that our members should consider in building a rising, resilient organization.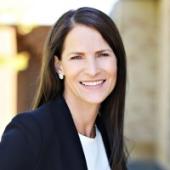 Elisha Engelen
Vice President of Health Transformation, Aon
Elisha Engelen is a Vice President on Aon's U.S. Health Transformation Team. Her role is to partner globally with Aon colleagues and client leaders to understand the current employee wellbeing strategy, culture, and utilization to inform needed changes or enhancements. Her role also includes people leadership and developing next-generation leaders at Aon.
Prior to joining Aon in 2021, Elisha served as the Clinical Director at Cigna Healthcare and concurrently practiced in the field for 18 years as a Licensed Mental Health Professional. She began working in the industry in 2003 as a Mental Health Practitioner. Her background stretches clinical practice in community-based care, school-based counseling, and outpatient services. During her 16 years at Cigna, the highlight of her career was building Utilization and Case Management Programs in Autism and Eating Disorders and a Talent Readiness and Sustainment Program for Medical and Behavioral Operations to serve 4000 employees.
Elisha's expertise includes systemic mental health care. She brings her systemic thinking into her Prosci Change Management Certification to lead organizational changes. Her background also includes organizational cultural journey development and sustainment. She is trained in Mental Health First Aid. Elisha earned a bachelor's degree in psychology from the University of Wisconsin- Eau Claire, and a master's degree in Counseling and Psychological Services from Saint Mary's University of Minnesota.
2:20 – 3:10 pm CT
How Could You Miss That? Looking Through a Recruiter's Lens
Look at things from a recruiter's standpoint. Geoff Coltman, Vice President of Client Solutions at Catena Solutions will provide insights into the recruiter space and potentially uncover some blind spots you may have with the hiring process.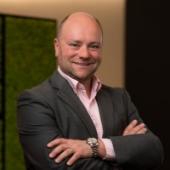 Geoff Coltman
Vice President, Client Engagement, Catena Solutions
Geoff Coltman is Vice President of Client Engagement at Catena Solutions, supporting supply chain organizations with their business initiatives including digital, financial, human capital, and supply chain transformations. Under his leadership the sales team builds relationships, offering a customized approach to accomplish goals.
Geoff has spent the past 15+ years supporting supply chain organizations by working through their operating realities to find solutions for their problems. He is passionate about and driven by our mission, "by placing our team, clients, and consultants first, every day we make a difference in the way global supply chains operate."
Geoff holds a bachelor's degree in Finance from Northern Illinois University.
3:10 – 3:20 pm CT
Networking Break
3:20 – 4:05 pm CT
Find Your People: Neurodiverse Talent in Manufacturing
Neurodiverse candidates are an untapped talent resource. These individuals bring creative, innovative ways of looking at problems that would benefit manufacturers across functions. Hear how Chris Sowers, Engineering Director - Operational Engineering at Cummins Inc will share how they got started, progress to date, and what the future holds as they look to engage this community.
4:05 – 4:55 pm CT
Transform Your Organization to Be Frontline First
Hear from Fonda Chang, Senior Partner Alliances Manager at Beekeeper on the importance of frontline workers in the organization. Transforming a manufacturing organization to be Frontline First means putting the focus on the people who are on the front lines of the business - the workers who are directly involved in production and operations. In order for frontline workers to be great at their jobs, they need access to technology and processes that are built specifically for them. The current environment for manufacturers creates a heightened sense of urgency to become a frontline first organization to attract and retain quality talent. We'll explore what steps manufacturing organizations are taking to change their mindset and how your organization can begin or accelerate your journey to becoming frontline first.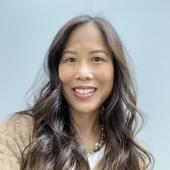 Fonda Chang
Senior Partner Alliances Manager , Beekeeper
Fonda Chang's experience in Human Capital Management technology spans over 15 years in areas that include learning and development, performance management, employee benefits and employee experience. She has worked with executives and their teams at global clients such as PwC, McKinsey, Kraft Foods, RJ Reynolds, PepsiCo, Red Bull, Amgen, Louis Vuitton, and Oracle. In her current role at Beekeeper, she plans and executes the partnership strategy in North America. Her team's mission is to help organizations empower their frontline workers. Fonda also served as a management consultant in the financial services and consumer product verticals at Ernst & Young and Accenture.
Fonda holds a Master of Business Administration from Michigan State University in Supply Chain Management. Despite her education and background, she feels her true calling is living the life of a detective inspector in the countless British crime dramas she can't help binging. When she isn't busy reading spy novels or watching British crime shows, she and her family enjoy traveling. They recently spent a week eating their way through Tokyo, and are headed to Scotland and Whales this summer. As a self-proclaimed foodie, she is always looking to try new cuisines and immensely enjoys baking.
4:55 pm – 5:00 pm CT
Closing Remarks
5:00 pm – 6:30 pm CT
Happy Hour
Location: 8th & Main (onsite hotel bar)