Case Study
Maintaining and Enhancing Manufacturing Safety Standards During a Pandemic
Safety is important in all industries. But safety in manufacturing cannot be overstated as critical to the health and life of workers. While manufacturing has changed from its dirty and dangerous reputation of previous centuries to often pristine plants filled with cutting-edge technologies, machinery, and components, safety is still paramount. Indeed, manufacturing fatalities rose 13% in 2018 emphasizing the need for continued vigilance in workplace safety.
I recently had the chance to virtually connect with MAPI member and "Safety Guy" Bill D'Amico, Global Director of Environment, Health, & Safety (EHS) at Victaulic. If you don't know Victaulic, it is likely that you unknowingly benefit from its products. Victaulic innovates and manufactures mechanical pipe joining, flow control, and fire protection products that are designed and installed on mechanical systems in various building types and sites around the globe.
Victaulic is recognized as part of the Occupational Safety and Health Administration's (OSHA) Voluntary Protection Program for its safety standards as going above and beyond peers in the industry. Victaulic has the same safety standards in all of its global operations, and each of the 50+ facilities are part of its annual safety audit. To maintain consistency throughout these areas of operation, only two people conduct the audits to ensure the same standards are applied in each region and each facility.
Bill attributes much of Victaulic's safety success to the implementation of behavior-based safety programs that span each department and each facility around the world. They launched a "toolbox talks" initiative that has now gone global where small groups of supervisors and teams have regular conversations about safety and reinforce good habits and continuous improvement. They also publish a "daily safety snippet" on the global intranet that started as a small group email and now has a strong following of engaged employees sending in ideas to the Safety Guy to share with thousands of employees. Victaulic produces much of its own safety videos with their employees. "People pay more attention as it's their peers and colleagues in their factories versus a more general safety course, although we use supplemental training too," D'Amico remarked. "It's easy to imagine yourself in the situation, and the people you are helping to keep safe when you see people and places you recognize."
When the novel coronavirus began in China and then made its way across the world, Victaulic was able to keep its facilities in the U.S. open throughout the pandemic. While new processes were put into place to address COVID-19, Victaulic was able to build upon its solid foundation for employee safety.
When COVID-19 began to spread in the U.S., Victaulic issued a remote work policy for those job roles that could accommodate telework. They also brought together representatives from all the departments to address what each needed to feel safe rather than a top-down approach. As the majority of Victaulic's facilities remained open, they ramped up supplies of masks and disinfectants available throughout workspaces, as well as increased third-party cleaning frequency, and providing sanitizer to every employee. They also converted conference rooms to socially distant workspaces, shutdown coffee break areas, expanded cafeteria hours and protected cashiers, and limited the number of people in any space at any one time. They have not had to institute temperature checks but are prepared should the need arise.
"Providing peace of mind for employees, their families, and loved ones was our top concern. We focused on keeping people safe as you never know who has someone at home that could potentially be put at risk, such as a relative with an autoimmune disorder," notes D'Amico. "I also want to give credit to our Global Sourcing Team as we never had a lull in having all the protective equipment and materials we needed to keep our employees safe."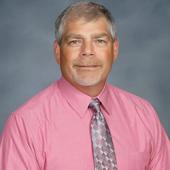 Bill D'Amico
Global Director of Environment, Health, & Safety (EHS), Victaulic
Before his career in manufacturing, Bill served as a U.S. Navy Commanding Officer and he brings his dedication and leadership to keeping Victaulic's employees safe each day, particularly in these challenging times. He is focused on driving safety culture to the next level. "I am proud that safety is now ingrained in our behavior. For example, our engineers now engage the Safety team when they are developing test protocols, and we have safety protocols built into place as part of any major equipment purchase considerations," he added. The workforce is focused and engaged with safety because it is driven by culture and reinforced daily.